Steven Hamilton: Head of Children's Academy
---
Since the formation of our Former Players' Association, we've been fortunate to welcome many wonderful players and personalities back to Rugby Park.
One man who lived the dream as a player and is now in charge of the first step of helping our Killie kids fulfill their ambitions is Steven Hamilton, our new Head of Children's Academy.
Steven came through the Killie youth system during the early 1990s and now he's tasked with helping young children take their first steps in the Academy.
"My job covers U8-12s and looking at how we bring young players in and develop them further before they hit the U13s and the Intermediate Academy" he explained.
"For me it is about putting things in place in relation to coaching our young players and how we can progress their personalities as footballers and allow them to grow. We'd love them to be Killie fans too but it is about selling the club to them so that they feel that this is the right place for their development."
As his playing days drew to a close, Steven started to think about the next stage of his life and career and while helping a friend, he quickly found that coaching rather than management might be the best fit.
He added: "I really enjoy working with young players and using the knowledge that I had gained to see them develop. I did my badges as well as working for some clubs down in England as well as Scotland as I wanted to keep learning and I still want to pick up new things even in this job."
A man with many strings to his bow, Steven sampled life as a scout, match reporter as well as administrative work through the FA before making his way back to Ayrshire.
Steven's Killie story began at the age of 16 when he was on the verge of moving down to England. Jimmy Clark had seen the teenager in action against Killie before introducing him to then Killie boss Jim Fleeting.
"There was a reserve match on against Stirling Albion and I met the manager before getting lobbed out the room while he spoke to my dad.
"I was sat with Tommy Burns for about three hours watching the game and at the end, he turned around to me and said 'Are you coming here or not?'. I said 'alright' and it was as quick as that and it was brilliant."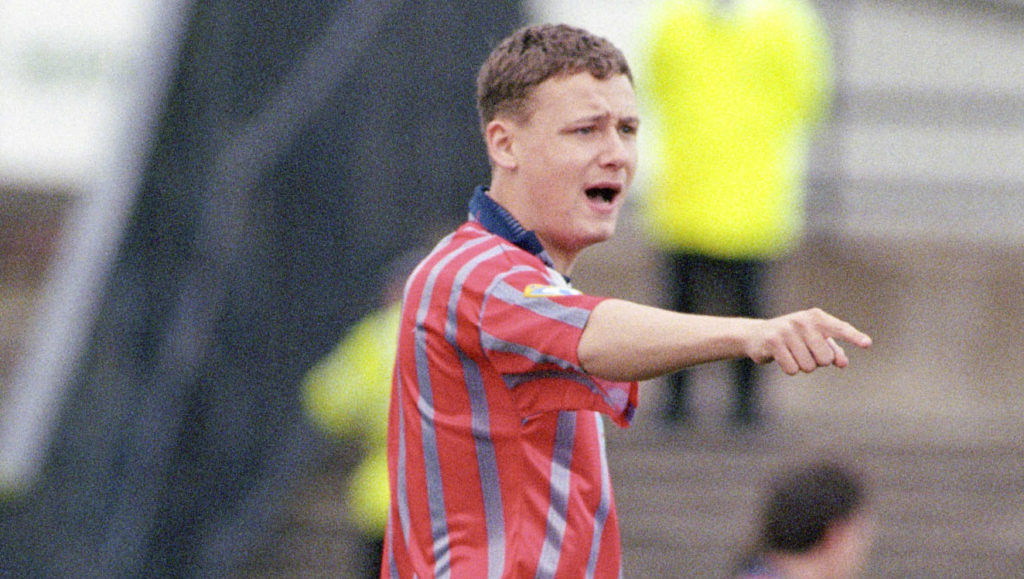 Steven's Killie career covered the 1997 Scottish Cup win, starting in the 5-2 quarter final win over Morton where Academy colleague Alan Mahood scored twice for the Inverclyde men.
Trips to Europe and South Korea remain highlights as well as the day-to-day camaraderie between players and staff.
He added: "I was talking to Colin Meldrum going through some memories recently and being involved in the Scottish Cup, which is something I don't think I'll ever forget. Even though I didn't play in the final, you remember the goal, the aftermath, the bus going down John Finnie Street.
"The group of boys had a great laugh with Gus Hollis [former groundsman] with him trying to shout and ball at you. Those were good times and it is surreal to look back at the youth team that I was involved in and I think nine of us (Steven, Mark Roberts, Colin Meldrum, Jim Lauchlan, Alex Burke, David Bagan etc) made the first team and then the following year Garry Hay and James Fowler made the breakthrough."
Having been welcomed by the fans at half time during the weekend clash with Hibs, Steven believes seeing so many familiar faces has made his Rugby Park homecoming feel even more special.
He added: "When I left here, the Kilmarnock score was always the first one I would look and seeing the club evolve from the outside has been great.
"Andy Millen, Monty, Mark Gallagher and those guys have been so welcoming that it just feels great to be back."