Killie Magazine Insider: What's The Craik?
---
In the latest issue of Killie Magazine, we sat down with on-form Under-18s forward Zander Craik.
Your go-to place for exclusive club interviews, the latest edition of the monthly publication is available from the Killie Superstore. Check out a free insider interview below.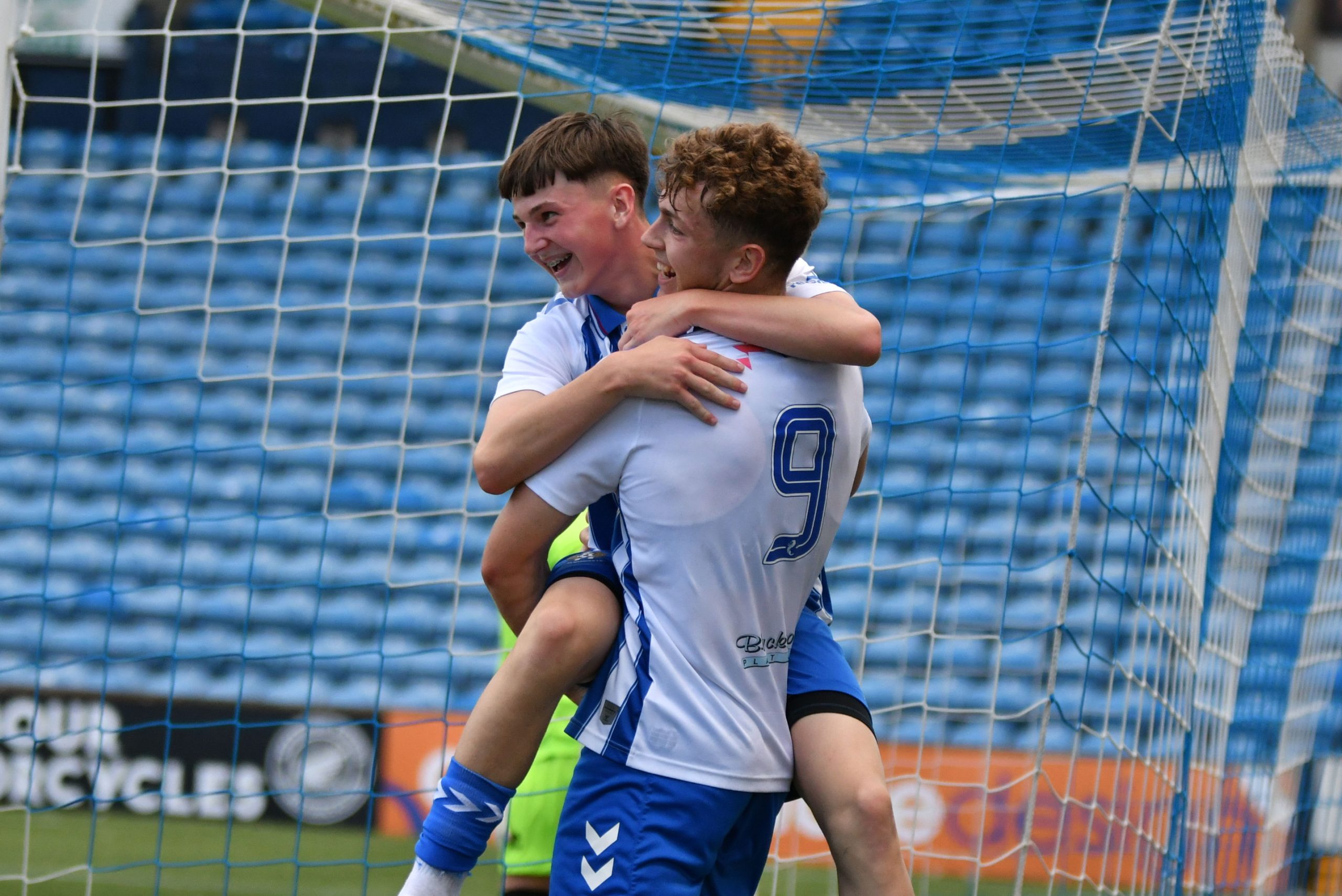 WHAT'S THE CRAIK?
The son of a geography teacher – ironically a Hearts fan from Glasgow – it's no surprise that Zander Craik took an 'off the beaten track' route towards Rugby Park. Brought up playing boys' club football in Oban, the 17-year-old praises his dad's influence which helped to steer him away from the region's more customary sports.
"I played both shinty and rugby, but I was always going to pick football! My family are all still based in Oban but my dad is a massive football fan so he comes down to every game he can.
"I was actually playing boys club until the age of 15, before being spotted by Motherwell while playing for Oban Saints in a tournament in Glasgow. I spent a year with them before joining Killie: Ruari Ellis and I both came from Motherwell at the same time."
Now a regular for Chris Burke's Under-18s, Zander highlights the trickle-down effect of academy success which paved his way into the starting XI, after patiently biding his time on the bench.
"At the beginning of last season, I started on the bench; getting half an hour in most games. Towards the end of the year, with Bobby Wales moving up to the first-team and Aaron Brown going out on loan, I was brought in from the left wing and began to start up front."
"Some people don't like it, but I actually enjoy coming off the bench. I like trying to prove that I should be starting. Last season, there was a game that I came on and scored against Queen's Park. I then went on a run of six games where I was scoring and haven't looked back."
For those that have caught a glimpse of Zander already, it will be no surprise that he references former Hearts powerhouse Uche Ikpeazu as one of his early inspirations. The strong forward is looking increasingly comfortable in his new position at the bow of attack, but admits that it hasn't all been plane sailing since porting in Ayrshire.
"To be honest, in my first couple of games up front I was completely lost. I spent a lot of time with Clarkie (Craig Clark) and he basically taught me the type of movement that was required. We watched clips after training and he'd help out a lot, in terms of where to go and what to do. I quickly got used to it and started scoring goals."
"I really liked playing for Clarkie and his style of coaching. He's obviously moved up and we've got Burkey now which I'm really enjoying, too. He's played at such a high level; whatever he says, I'm going to listen to him."
Less than two years on from playing boys' club football in Oban, he's now pushing towards the next major milestone of breaking into the reserves, while trying to impress the first-team squad in training.
"Aaron Brown, Kian Leslie, Bobby Wales and Steven Warnock are obviously all involved with the reserves, but I've managed to start once and make a couple of substitute appearances; scoring my first goal against Dunfermline recently.
"There's also a lot of first-team players in the dressing room for reserve games. Even just being around them feels like a big step up with the way that they warm up and prepare.
"I had my first sight of the first-team last month, training with them a couple of times. I was nervous going up to train initially. The standard is much faster and much more physical: you think you're big yourself until you go up against Jack Sanders, Joe Wright and Lewis Mayo, but you learn to use your body much smarter.
An ambitious goal target came to the amusement of his teammates at the start of the season, but Zander insists that he was the one left laughing after a four-goal haul against Dundee United on matchday three.
"It's ambitious, but I'm aiming for 25 goals this season. All of the boys laughed when I said that, but I've scored a few already. I got four against Dundee United recently: four shots and they all went in. Some days they'll all go in and some days they won't, but that day they all hit the net. I was just laughing every time I scored in the end."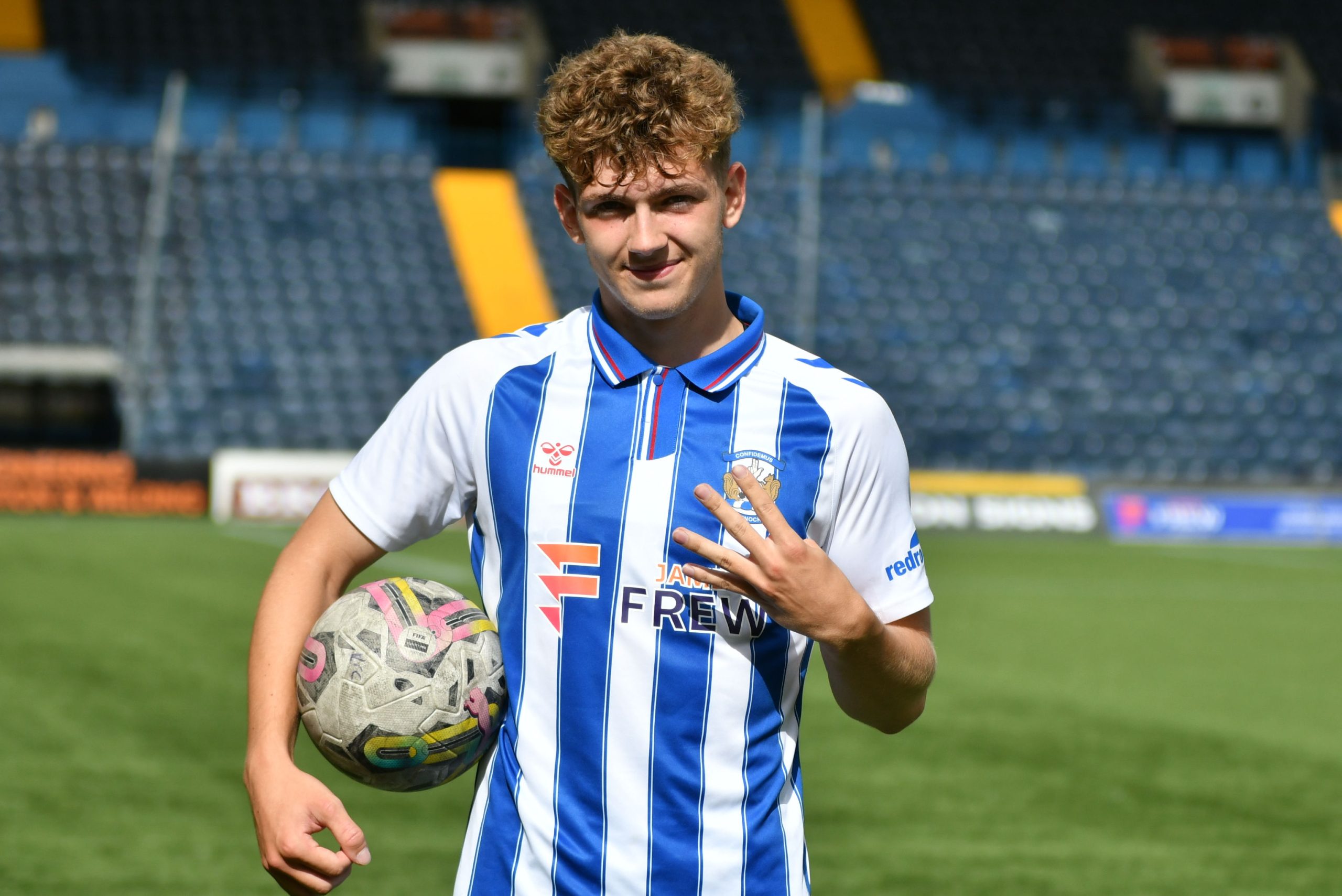 After taking the scenic route to Rugby Park, he's determined to stay in the game for the long haul – taking inspiration from his father who only hung up his boots for the local amateur side a couple of years ago.
"To reach first-team level and make a living out of football is the goal. To do this as my job would be incredible. I'd play football no matter what, but to make a living out of it would be the dream."
---
You can watch Zander in action against Queen's Park at The BBSP Stadium, Rugby Park on Friday 17th November (6pm kick-off).