Club Welcomes New Wave of Intern Analysts from West College Scotland
---
Kilmarnock FC are proud to welcome a new team of analyst interns from West College Scotland as part of the club's strive to enhance a youth pathway that nurtures emerging talent, both on and off the pitch at The BBSP Stadium, Rugby Park.
Marking significant progression of the club's internal analytics operations, eight new interns have been paired up with Kilmarnock FC's youth teams to gain valuable hands-on experience within an Elite academy environment.
The interns will undergo training in the use of cutting-edge technology and software, filming techniques and reporting strategies. A tailored programme will provide the aspiring analysts with insight into a multi-functional analysis department, where they will work closely with experienced staff to contribute towards pre-match meetings and post-match reports.
Each intern is set to be immersed into the internal operations of a professional club, collaborating closely with coaches and players. Their responsibilities will include filming matches, analysing player performance and delivering data-driven insights to coaches of their designated academy age group.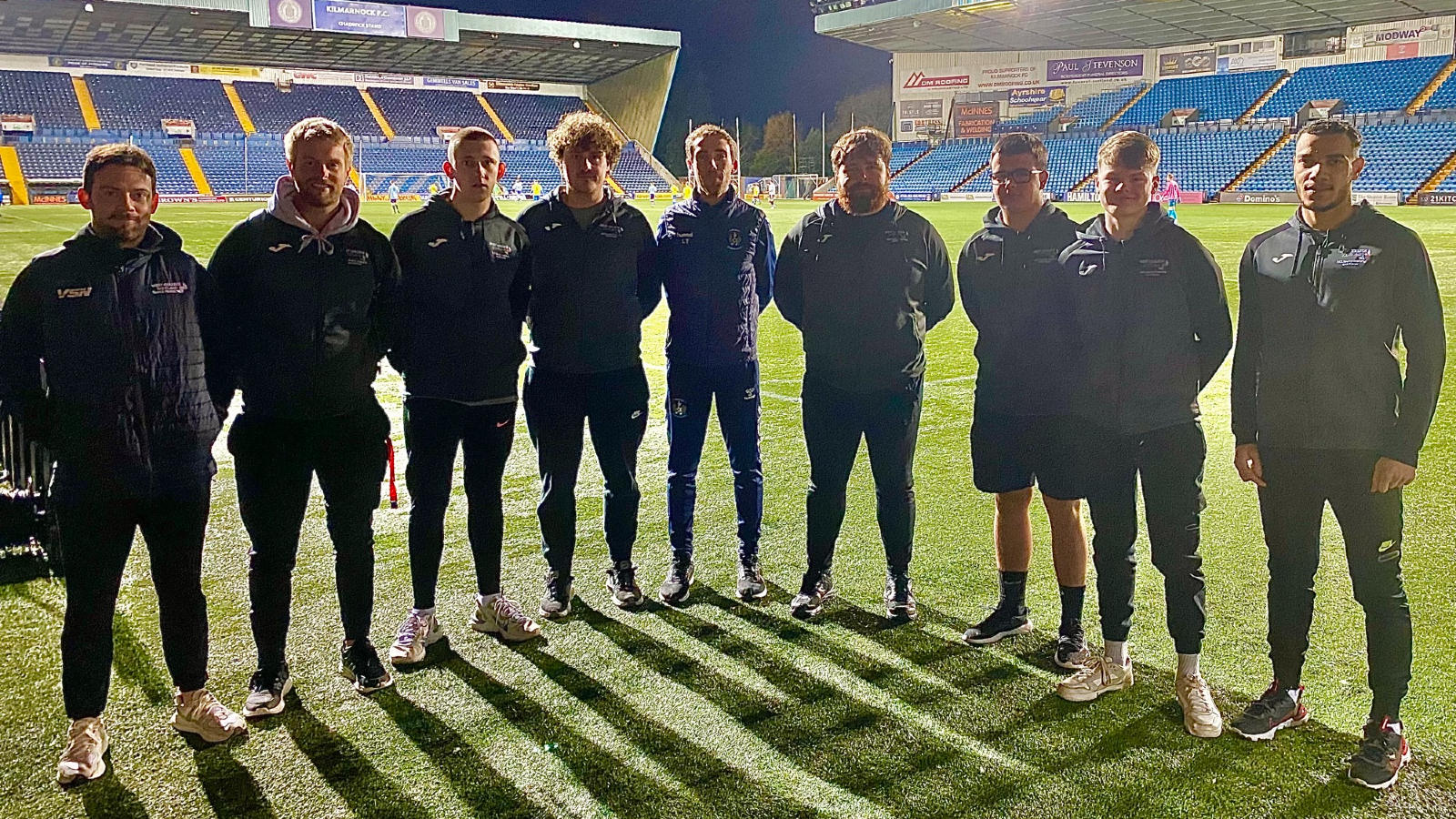 Guiding this year's promising cohort is the club's Senior Analyst, Greig Thomson, who brings a wealth of expertise from his current role and tenure at the England National Rugby Team, Blackburn Rovers and Aberdeen FC. Thomson will utilise an impressive track record in analysis mentorship, which has seen his former students progress to full-time roles in the MLS, and with the likes of Manchester City.
"Our evolving internship programme gives students a valuable opportunity to hone their skills within a professional football environment. The club is exceptionally proud of its track record of player development and investment in the next generation of analysts – a substantially growing area – aligns with our vision of progressing the club on and off the pitch", commented Greig Thomson.
"We look forward to supporting the students' development and continuing to strengthen our relationship with colleagues at West College Scotland", he added.
As Kilmarnock FC continue to invest in the development of young talent, the initiative will not only strengthen the club's analytical capabilities but also establish its place as a driving force in the evolution of football analytics in the West of Scotland.
Experience from the internship will open the door for students to progress into numerous linked sectors, such as video analysis, scouting and coding.
Gary Murray, Sport and Fitness Lecturer at West College Scotland, stated: "We are delighted to have collaborated with Kilmarnock FC, offering our students an enriching experience that goes beyond the classroom. The internship has been a tremendous success so far, fostering skill development and creating lasting connections between our students and industry leaders within the world of football.
"Kilmarnock FC's commitment to mentoring and guiding our students will not only enrich their academic journey but also cultivate a spirit of collaboration between our educational institution and the esteemed football club. As our students return to West College Scotland, they will bring with them a wealth of knowledge and experiences that will undoubtedly shape their future careers in the sports industry."
Supporting their studies and enabling transport to matches across the country, many of the interns will benefit from club partner Stagecoach's free travel passes for Under-22s.