Kilmarnock v Stranraer: Matchday Guide
---
It's our final Premier Sports Cup Group G match and we're still in with a chance of reaching the next round.
Here's all you need to know around matchday.
Killie Superstore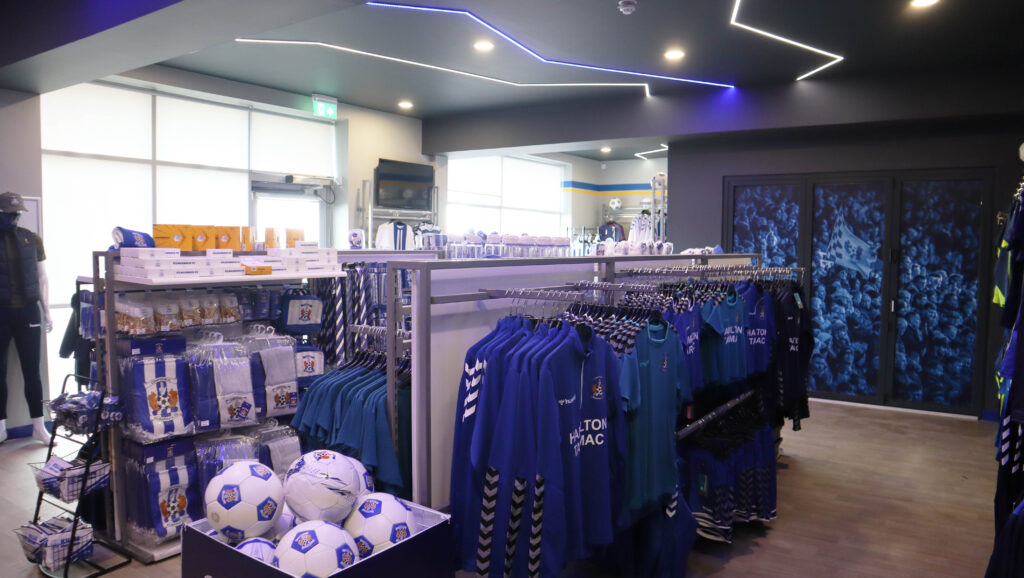 Our Killie Superstore will be open until 2pm on matchday. You'll be able to buy all your Killie goodies as well as a copy of our match programme.  You can aso order a copy of the programme through our friends at Curtis Sport.
Killie TV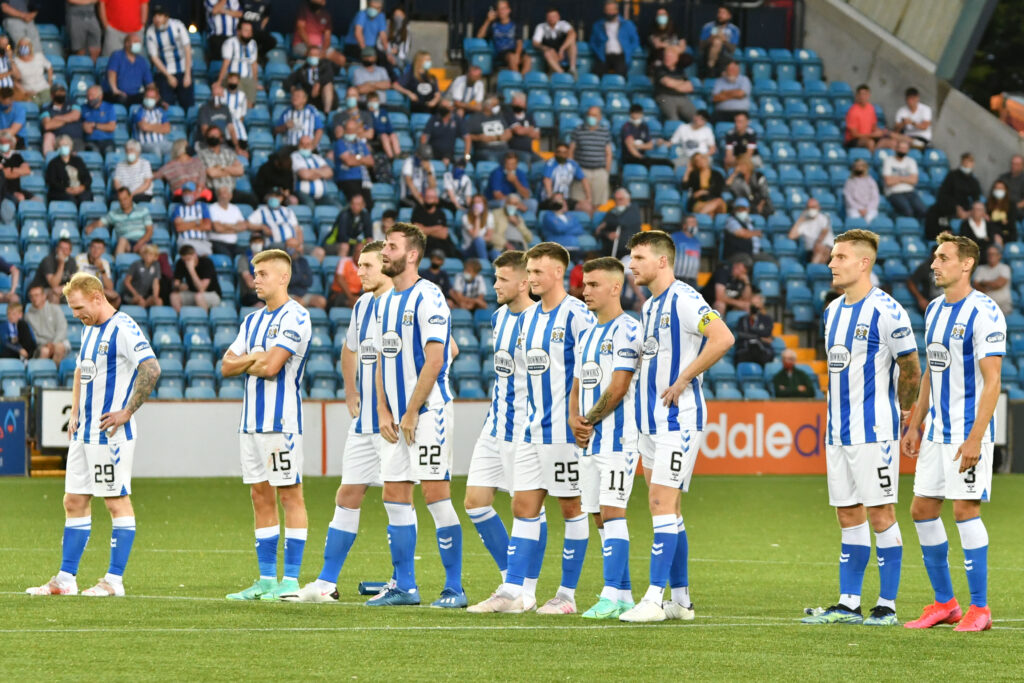 If you don't have a ticket for the match, you can still watch all the action on Killie TV with coverage starting at 2.45pm ahead of the 3pm kick off.
International Killie TV subscribers will be able to watch the match as part of their package and log in as normal on Killie TV.
You can buy the match for £10 as we aim to reach the knockout stages of the competition.
Your Season Pass details will not work for this match and to watch you have to head to our PPV site rather than the Killie TV portal.
Stadium Admission
The guide to buying your ticket can be found here.
All East Stand tickets are now sold but they remain available for the Chadwick Stand.
Entry to the East Stand is via Dundonald Road while fans situated in the Chadwick Stand must enter via Rugby Road. The gates across from the old gym facility will be closed so you will not be able to access the Chadwick Stand by walking through the Rugby Park campus and around the Frank Beattie Stand.
The Ticket Office will be open on matchday from 11am – 2.30pm
Remember to bring photo ID to confirm your identity. Please take note of the below information so you are aware of what is required on matchday. We would love you to come along wearing your favourite Killie colours to support the team.
You MUST arrive at the time slot directed in the below table. Check your ticket and the block number printed on your ticket will highlight the time at which you are expected to arrive at the East or Chadwick Stand Turnstiles (Please refer to your ticket).
It's vitally important that you arrive at the time associated with your block and at the correct turnstile, as you may not be permitted entry if you miss this.
Blocks will exit the stadium in a staggered approach.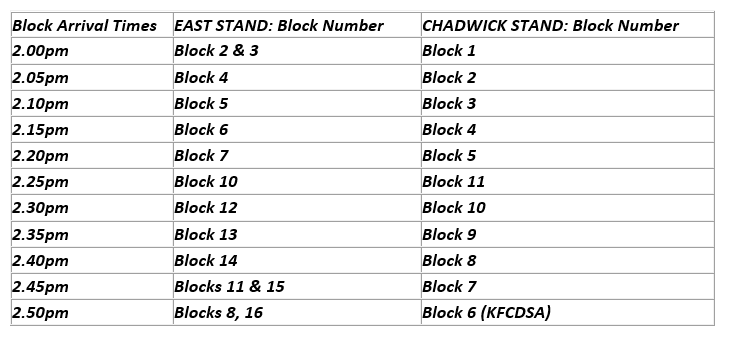 Our stadium code of conduct must be adhered to and it can be viewed here
Unfortunately the food kiosks will not be open on Saturday however soft cartons and Capri Sun containers can be brought into the stadium.
Due to the expected temperature, our turnstile and stewards will have disposable plastic cups available to allow fans to decant any liquid from bottles to drink safely inside the stadium.
Please note that these bottles must be sealed on arrival.
The following safety video will give you more information as to what you should expect when your arrive on site.
Please note that under level 0 restrictions face masks must be worn at all times, sanitising stations will be provided around the ground and your temperature will be taken on arrival. More information can be found here in relation to level 0 restrictions