Build a new Killie in the Heart of our Homeland
---
After a season like no other, it's time to build a new Killie with you in the Heart of our Homeland.
You've stuck with us during the pandemic and for that, we're eternally grateful.
We're gutted that our 28-year top flight stay is over and to get back there as quickly as possible, we need you with us
It's been a while since we were last outside the Premiership and this time we'll be up against some old foes.
Following the successful return of 500 fans, we're ready to get as many of you back to the BBSP Stadium, Rugby Park as soon as restrictions allow.
When we made our 2020/21 offer, we couldn't have imagined how long Coronavirus would impact our lives.
Before we make our offer for 2021/22, we want to lay everything on the table.
Without your support, our club wouldn't have survived.
Last year, we offered the chance to claim a credit if we couldn't honour entry to 19 home league matches.
To be completely open, offering a full refund to all supporters would cost the club over £700,000 which would immediately halt our ambitions of returning to the Premiership.
We formed a fans' focus group to find the best affordable solution, which rewards your loyalty but keeps our club competitive.
Everyone renewing for 2021/22 will receive the following exclusive loyalty benefits. We'll explain parts of our offer in more detail in our FAQs section.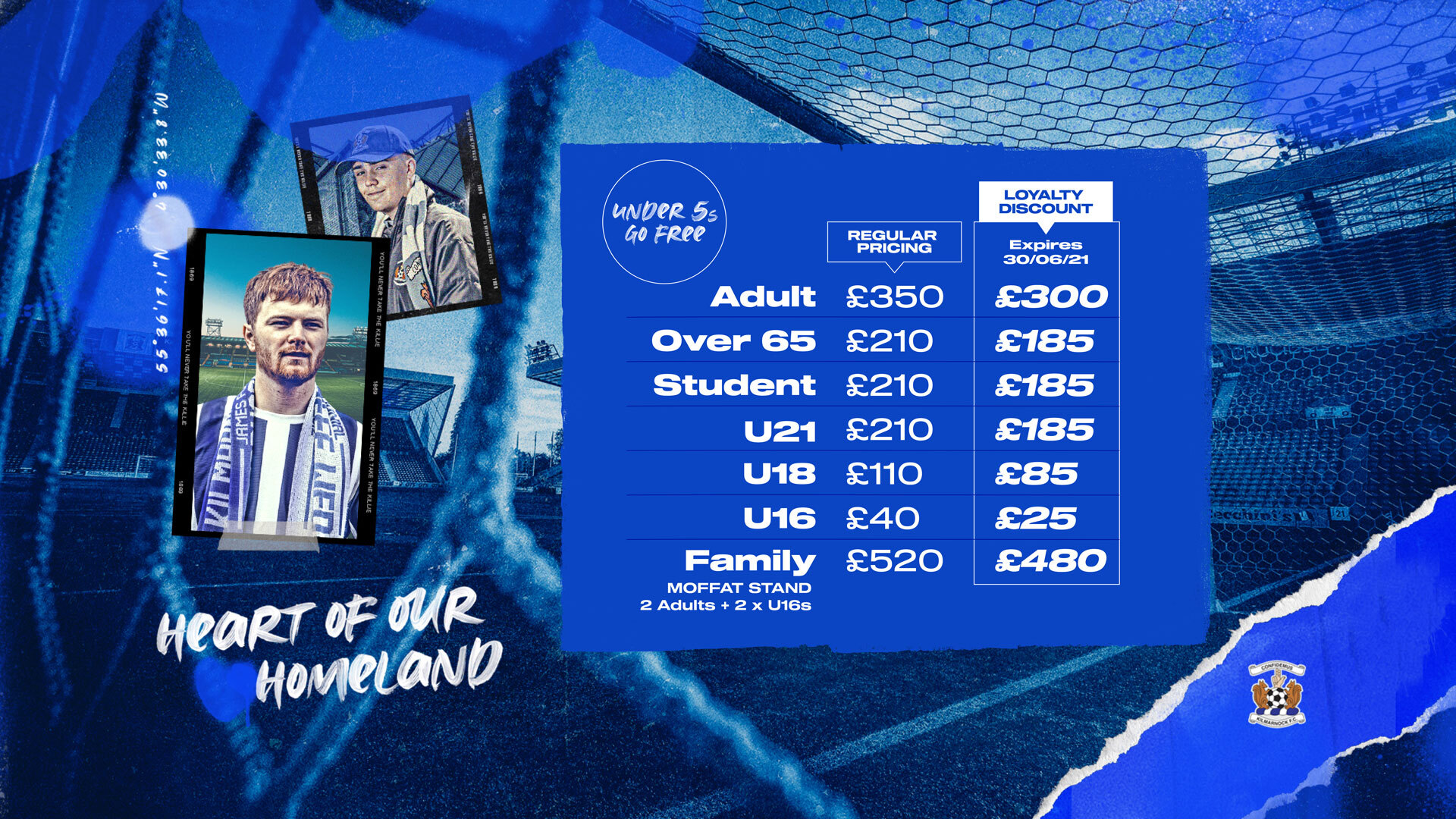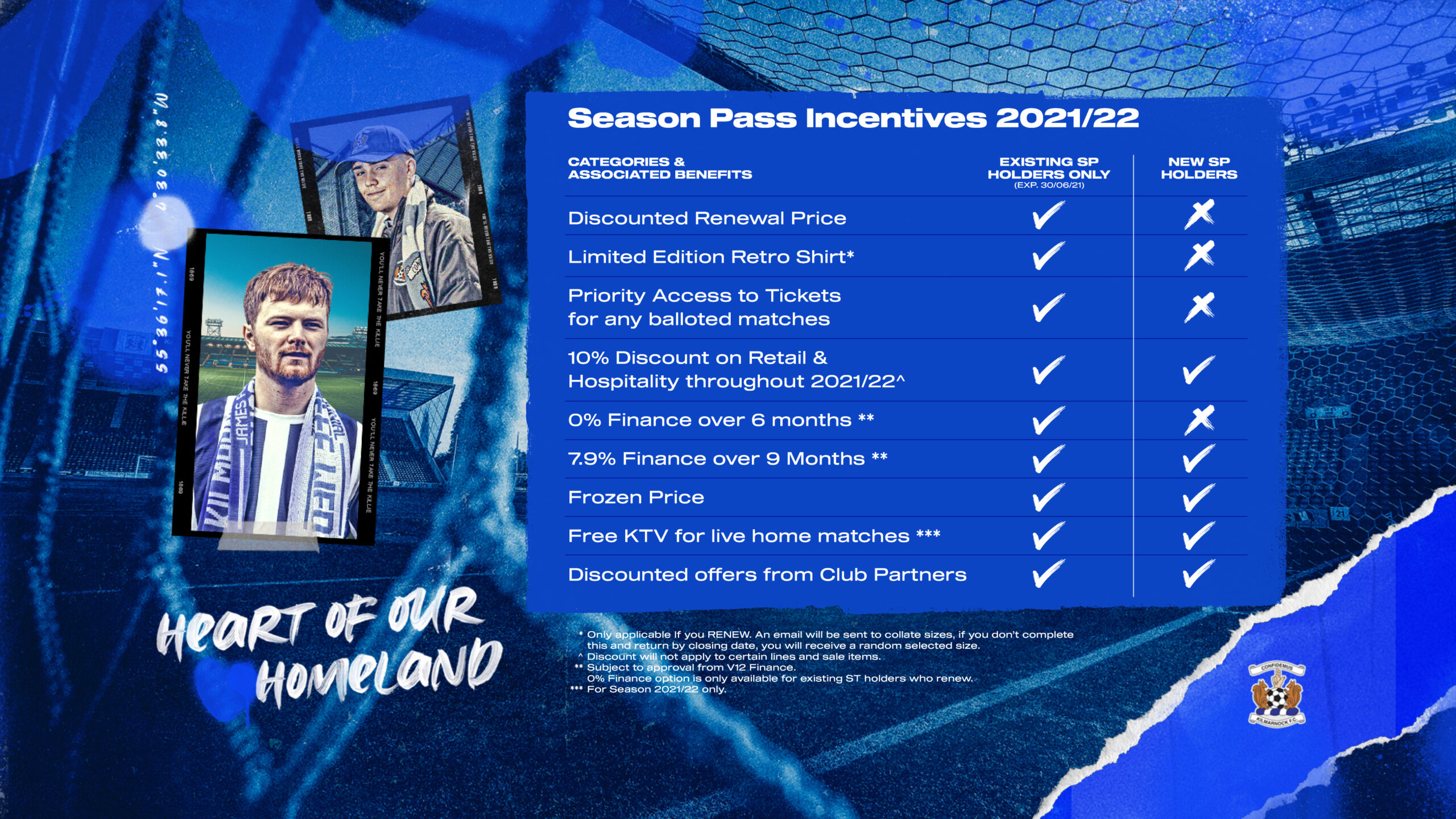 You'll notice that we've adjusted season ticket pricing across all categories with a focus on our youth pathway. The addition of an U18s category, a dramatically reduced U16s category and a free U5s category, we want to recruit the next generation of our Blue and White Army.
It's been a tough year on and off the field but renewing your season ticket is critical to fund Tommy's squad rebuild.
We sincerely thank all fans for your incredible support and understanding during one of the most challenging years in our club's history.
We've been through a lot together, but the future starts now. Join us as Tommy builds his blue and white army in the heart of our homeland.
Loyalty renewals are live now, season ticket holders will have received an email or text message with renewal details. If you didn't receive these or there is an error with your renewals, please contact the ticketing team.
General sale goes live at 12pm.
It's easier than ever to renew online, If you need assistance or wish to book an appointment with the ticketing team in person to discuss your renewal, you can do so by contacting them to arrange via the following options:
Contact us by email: tickets@kilmarnockfc.co.uk. 
The ticket office will be open 10am – 12pm Tuesday, Wednesday, Thursdays and Fridays. Please note that social distancing guidelines must be adhered to and if you are in a level 3 area, you cannot attend the stadium in person.