'Mon the Killie: Season Pass 2020/21
---
As we prepare for the new Scottish Premiership season, we can now unveil our Season Pass offer for 2020/21.
We know we've taken our time but while we've been apart, we've been working through an unprecedented period of uncertainty over when and in what form professional football in this country could possibly resume.
Our offer, which is a freeze on last year's full price, is based on two key elements – being as fair as possible to our loyal supporters who have stuck with us through these tough times while also providing crucial funds to our manager Alex Dyer and allowing him to revamp the playing squad as we aspire to remain competitive in the Scottish Premiership.
We don't yet know when you will be allowed to return to watch matches at Rugby Park but anyone who buys their Season Pass will be guaranteed entry to 19 home league matches. If this full allocation can't be honoured through the 2020/21 campaign then you will have the chance to claim a credit, which will be deducted from the cost of your package for season 2021/22.
While fans are not allowed into Rugby Park, you'll have full access to watch all home league matches live through our virtual season pass platform, and we will ensure you still feel part of the action.
With your Season Pass, you will also get
10% off club shop items (T&Cs apply)
Exclusive prize draw entry throughout the season
Existing Season Pass holders will have their seats held until July 31 with new Moffat Family purchases can be bought via email (tickets@kilmarnockfc.co.uk) or phone 01563 545 311 (open Monday-Friday, 10am-4pm).
We can't wait to see you back at Rugby Park when the restrictions are lifted, but until then, help us by getting right behind Ayrshire's finest.
'Mon the Killie.
HOW TO RENEW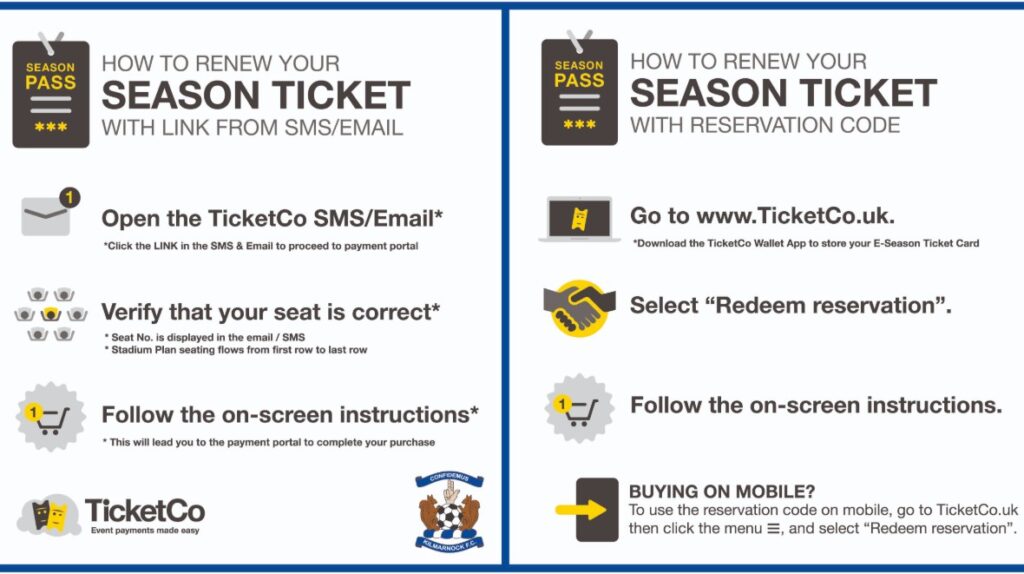 I WANT A 2020/21 SEASON PASS BUT DIDN'T HAVE ONE LAST YEAR
This option will be available from Monday, June 15.