Your chance to select the best Super Killie Away kit of all time!
---
Kilmarnock FC are giving supporters the chance to vote for their all-time favourite away kit to determine which jersey is next to earn a place in the club's expanding retro range. 
Following on from the successful 'Killie Kit World Cup' poll in 2020, the club has once again teamed up with resident guru @KillieKits to settle another debate: what is the most iconic 'Super Killie Away' kit of all time?
Covering designs that caused queues at the superstore, and those that became synonymous with club icons, fans are being handed the impossible task of selecting their favourite from a catalogue of 32 kits which date back to the 1960s.
Ranging from the unmissable all-yellow jersey adorned by Van Turnhout and co. in 2012, to the dark blue TFG number worn by Craig Dargo on that 50-yard stride across Mount Florida in 2001, the competition is set to reignite debate about shirts that deserve an eternal place in the Killie Kits vaults.
Fans can have their say by casting a vote across a series of polls hosted on the official Kilmarnock FC Twitter/X channel. The competition kicks off with a group stage, before the top two kits from each section progress to clash in the knockout rounds.
The first vote, Group A, will take place on Wednesday 6th September.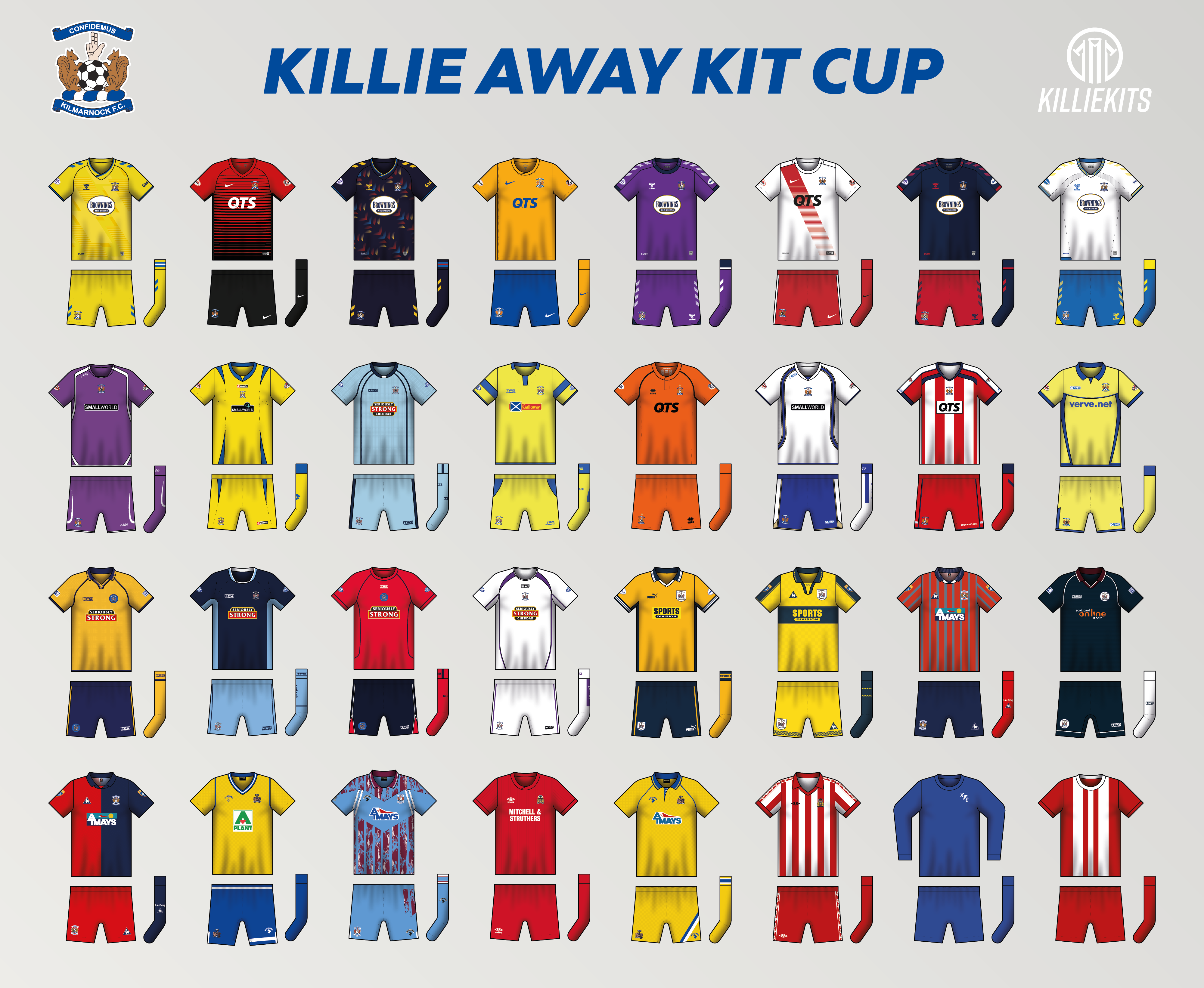 ---
You can browse the current Killie retro range online – HERE.