Your Aberdeen (H) Matchday Guide
---
Derek McInnes side will look to complete back-to-back home wins when they welcome Aberdeen to the BBSP Stadium, Rugby Park for a 12-noon kick-off on Sunday 29th October.
Tickets for the clash will remain on sale right up until kick-off, with John Barnes and Gerry McCabe set to present broadcast coverage to international Killie TV subscribers. The match will also be shown live by Sky Sports.
Take a look at the key matchday details below.
Entry information
Tickets are available online right up until kick-off and can also be purchased from the Killie Ticket Office before 11.30am on matchday. QR codes providing a link to online sales are overtly displayed around the stadium to assist those who wish to purchase tickets upon arrival.
Turnstiles NE1/NE2 will not be in operation this weekend.
Match officials
Referee: Kevin Clancy
Assistant Referees: Graeme Stewart & Steven Traynor
Fourth Official: Ross Hardie
VAR: Greg Aitken
AVAR: Ross Macleod
Comments from the camp
Speaking earlier in the week, Derek McInnes emphasised the importance of building on last Saturday's victory: "I thought it was our best defensive performance of the season, and our best 90-minute performance of the season. As a team, we had a lot of good things going right for us at the weekend. You still need the guys at the top end of the team to make a difference.
"We've had some strong performance this season and not been as good in the opposition box as we would like, but Saturday was different and long may it continue."
You can listen to the manager's full pre-match press conference – HERE.
On a yellow?
Supporters should note that new council parking enforcements are in place around surrounding areas of Rugby Park. Parking on double yellow lines may result in a fixed penalty notice.
What to wear
Get kitted out for the stands by picking up your Autumn essentials. Choose from a brand-new collection of OffxSpringz hoodies, featuring the unique Killie camo colour palette.
The Killie Superstore is open from 10am until kick-off on matchday. You can also shop the range online – HERE.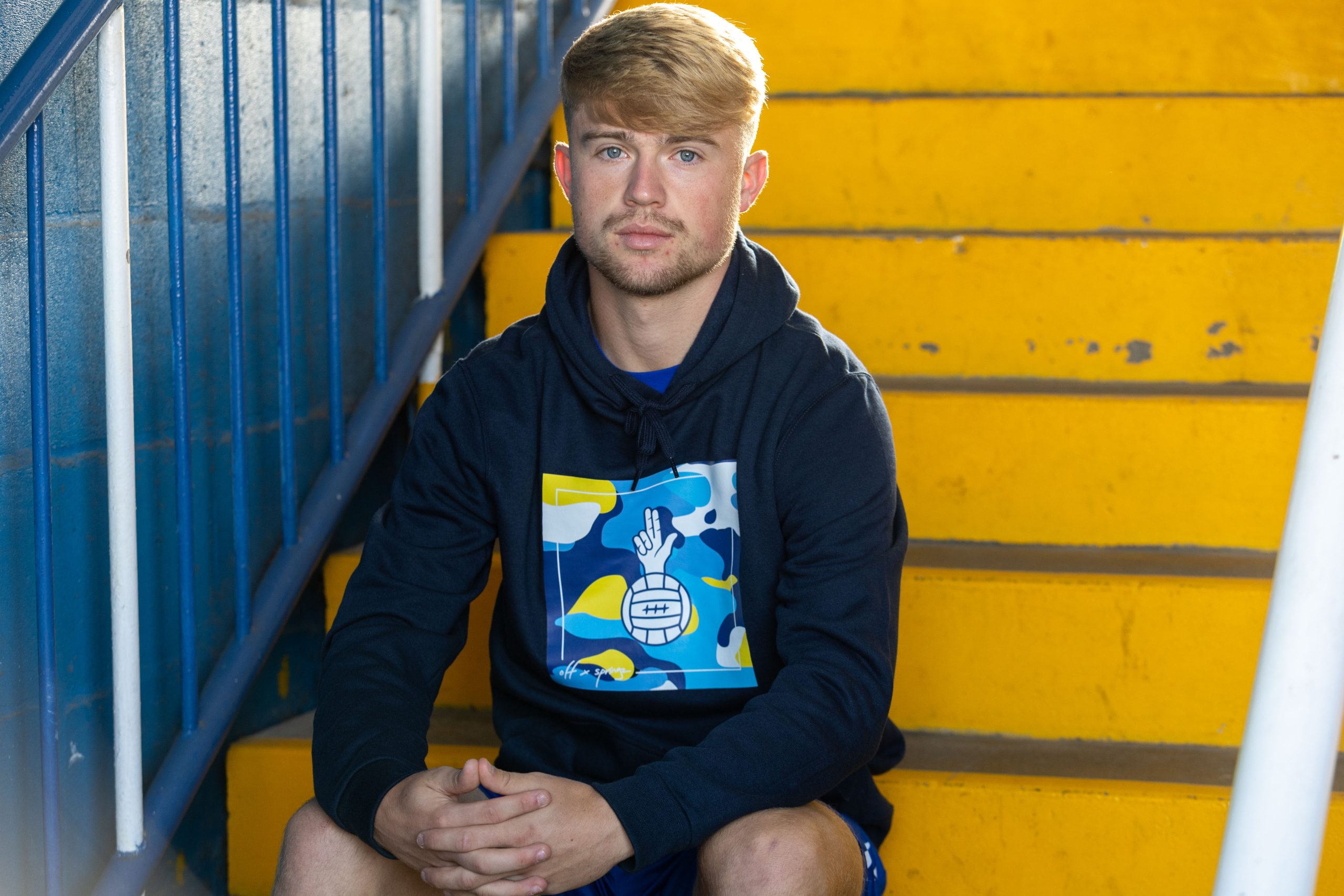 Fanzone
The Moffat Stand fanzone returns this weekend, opening at 11am on matchday. Bring the kids along early to try out the street pitch, inflatable dartboard, Hexagol arena and more!
Killie Magazine
Headlining a 67-page copy, Dublin-born defender Corrie Ndaba reflects on a rapid start to life in Ayrshire and shares his determination to live a childhood dream, which has saw him cover just about every blade of the Rugby Park turf.
You can also catch up with on-form Under-18s forward Zander Craik before solving the curious case of Eric Joly. Read more about this month's edition – HERE.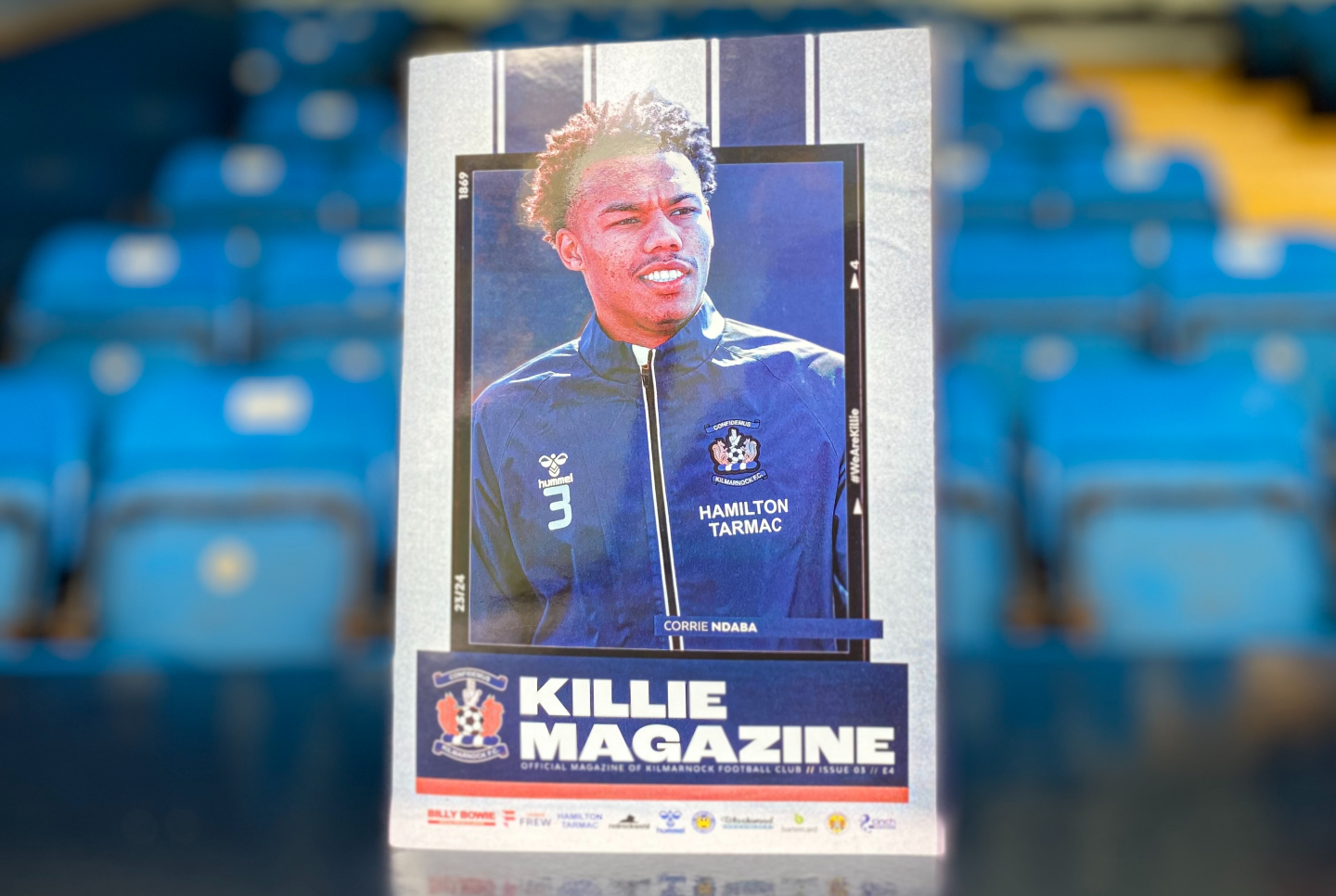 Pre-match fuel
Kick off the day with a Kilmarnock Pie ahead of the lunchtime kick-off: tea bars will be open from 11am.
Remembering Laurel Chadwick
Kilmarnock Football Club sends condolences to the family of former Director Laurel Chadwick, who sadly passed away last week at the age of 94.
Scottish football's first female club Director, Laurel was not only a transformative figure during the redevelopment years of Rugby Park, but a trailblazer for equality within the nation's boardrooms.
As part of a fitting tribute within a stadium which Laurel helped to develop, a minute's applause will be held prior to kick-off.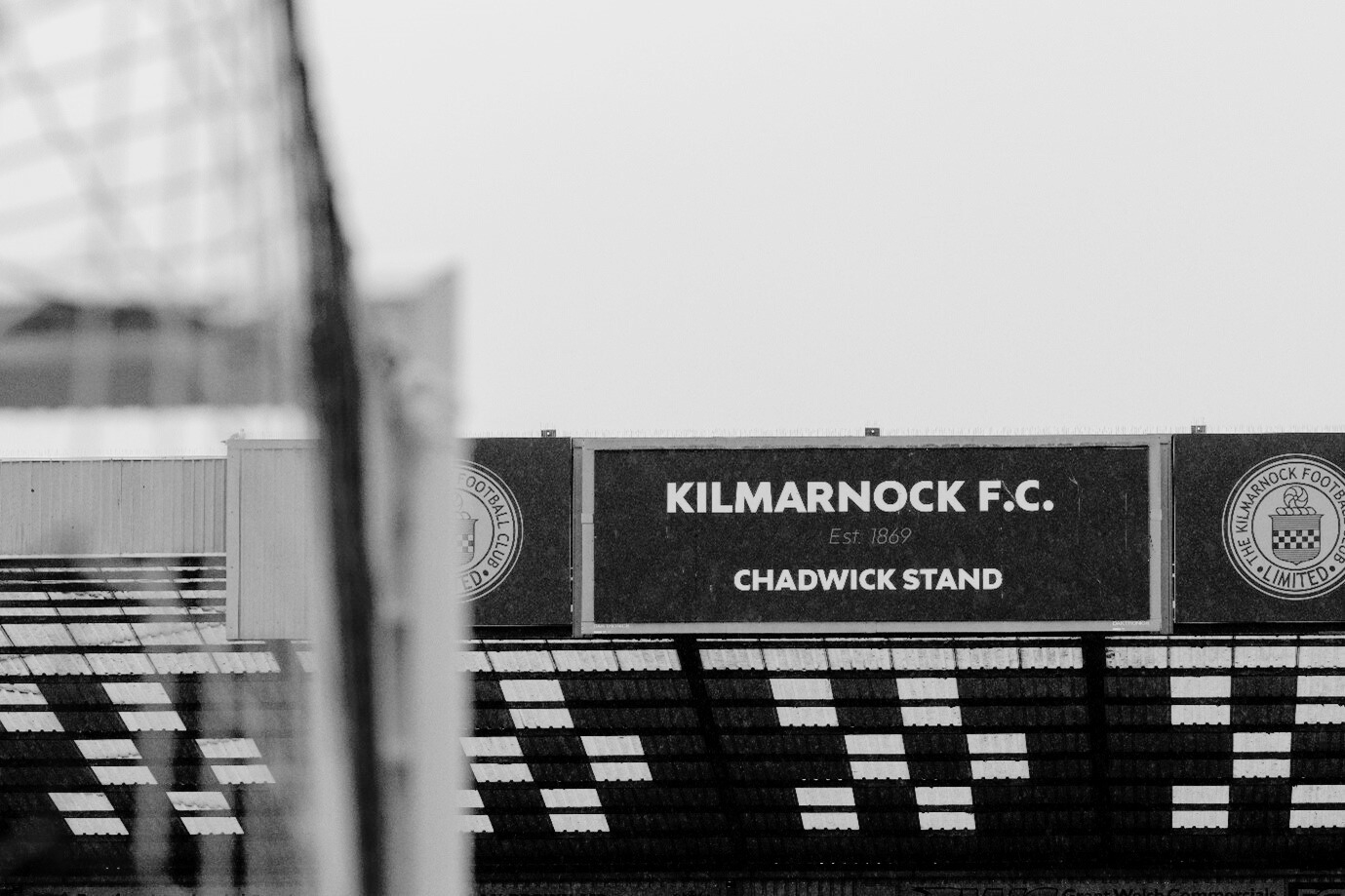 Killie TV
Gerry McCabe joins John Barnes in the Rugby Park commentary box this week. The match will be broadcast to international subscribers who can view coverage as part of their package by logging into Killie TV as normal, while UK subscribers can tune-in for live audio.
Should you experience any issues, please get in touch with killietv@streamdigital.tv
You can subscribe to Killie TV – HERE.