WOW HYDRATE and Killie join forces
---
Kilmarnock FC are delighted to welcome on board WOW HYDRATE as the club's new official hydration partner. 
As part of the deal to become the club's official hydration partner, WOW HYDRATE will now exclusively supply their products to the first team squad for the remainder of the 20/21 season.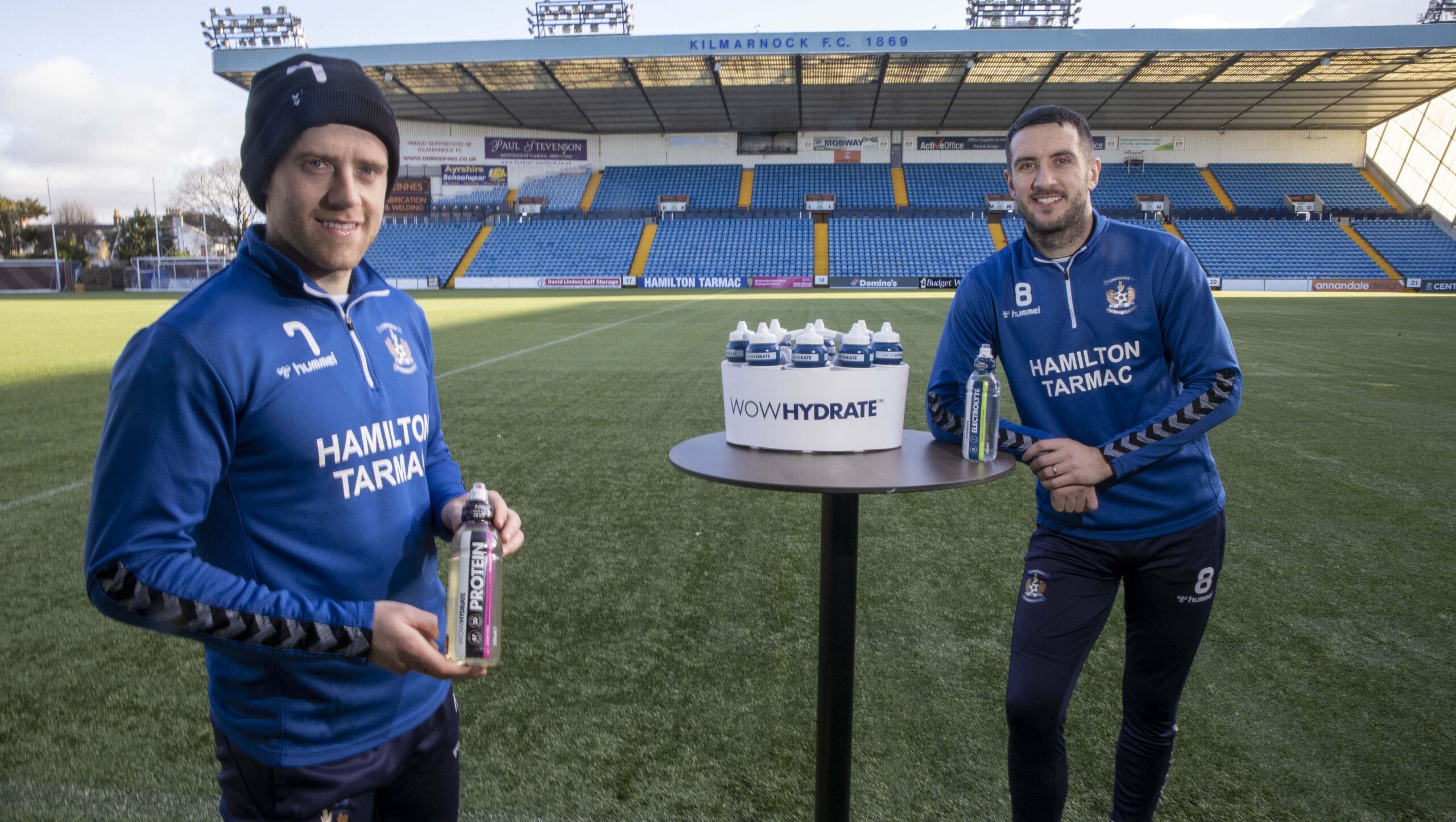 Hydration plays a key part in the health and performance of the footballers and WOW HYDRATE offers the latest innovation in fitness thanks to the company's patented push technology.
The electrolyte and protein water delivers essential nutrients on the go, hydrating the team without the need for carbohydrates or sugar, ideal for professional athletes with busy lifestyles needing to remain well hydrated whilst on the move.
Killie join a host of athletes and sports organisations who WOW HYDRATE support with their #PushIt campaign, they include Tyson Fury, Kevin De Bruyne, Tyrone Mings, Ant Middleton, Southampton Football Club and Matchroom Boxing.
"It's great to welcome WOW HYDRATE on board as the Club's first official Hydration partner. The brand is really going places and we're excited to be the first major partner for the business in Scotland."
"The Sports Science department and players have been raving about the drinks and we look forward to watching the partnership grow over the remainder of this season and next."
Kai Bowers, Head of Football for WOW HYDRATE added: "We are delighted to be partnering with Kilmarnock until the end of the 20/21 season"
"WOW HYDRATE will provide the players with vital protein and healthy hydration to maintain performance and aid recovery in a heavy schedule of fixtures and we are looking forward to helping the team to perform at their very best throughout the season"