Tribute to Campbell Forsyth
---
Everyone at the club was deeply saddened to hear of the death of former goalkeeper and Killie legend Campbell Forsyth.
Campbell was signed by Willie Waddell in November 1960 but had to remain patient for his chance in the first team.
He made his debut in January 1962 in a 2-2 draw with Celtic at Parkhead and would go on to play 100 times for Killie.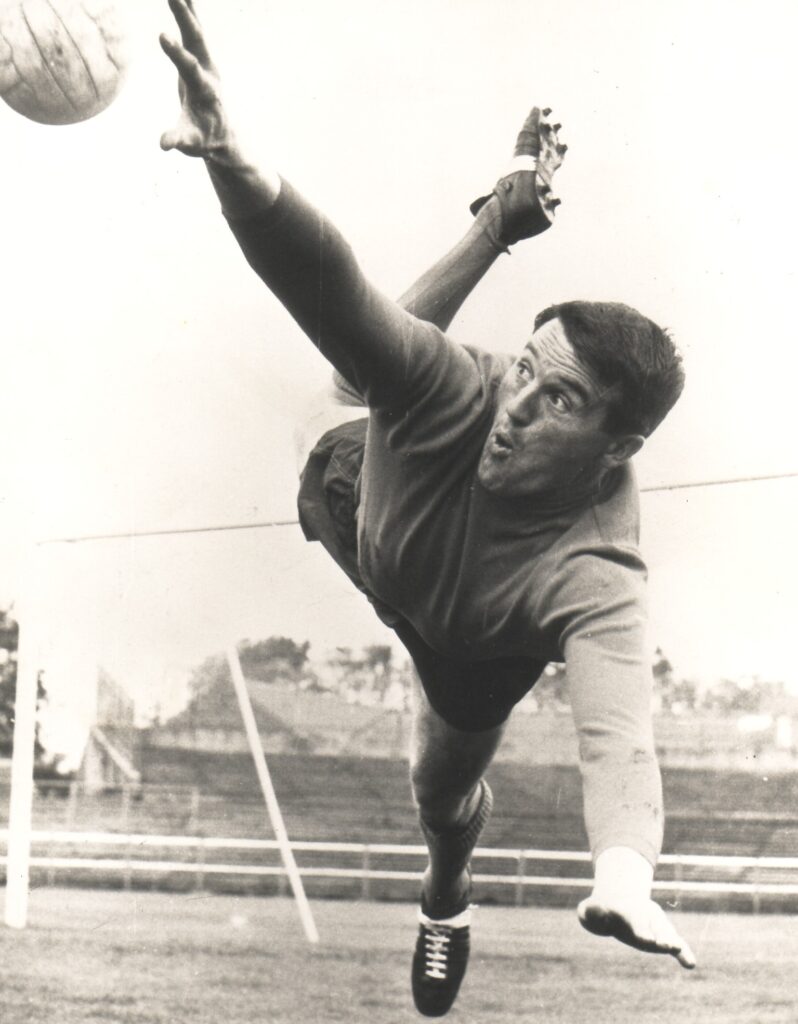 Over the next few seasons, Campbell's form was so good that he became Scotland's goalkeeper as he made his bow in a 1-0 win over England at Hampden in 1964.
An outstanding goalkeeper, Killie were blessed with two talented shot stoppers with both Campbell and Bobby Ferguson on the books and it was little wonder that the duo played key parts in our League Championship win in season 1964/65.
With Ferguson's emergence on the scene, Campbell left Kilmarnock for Southampton in December 1965 before being forced to retire through injury in 1968.
A friendly and welcoming gentleman, Campbell remained close to Killie throughout the years and our thoughts are with his family at this difficult time.