Pick up September's Super Killie magazine
---
As we enter September, we've got a brand new edition of our Killie Magazine on sale for you to enjoy.
After the success of the first issue of our new official club publication, we've increased the magazine to 60 pages and priced at £4, it will be on sale online through Curtis Sport or you can pick it up in person at the Killie Superstore.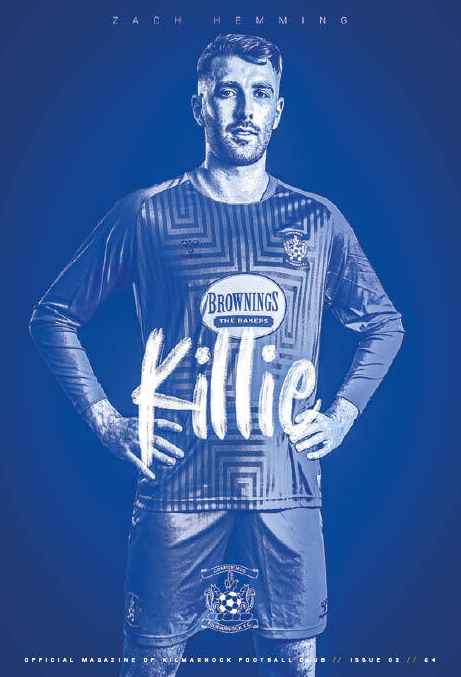 Issue Two includes cover star Zach Hemming as he discusses his penalty emotions, his Middlesbrough mentor and settling in at Rugby Park.
Jason Naismith gives us the lowdown on his best mates in the game, dressing room banter and which Killie team-mates he'd want to avoid on a desert island.
We also talk to the man behind the creation of a Killie motoring masterpiece as well as hear from our Under 18s squad about their fantastic fundraising efforts by competing in the Roon the Toon race.
Gordon Gillen speaks to the simply magnifique Frederic Dindeleux while new Killie Trust Director Martin Boyle writes a personal piece on a summer of soul searching and how the organisation are helping the next generation of youngsters.
We've still got all your Killie staples with Richard Cairns' Killie Quiz, Captain Conker's Conker while club historian John Livingston provides his incredible array of stats and facts about the boys in blue and white as well as our opponents, Falkirk and Greenock Morton.
Impress your mates with an array of stats and facts from club historian John Livingston as well as taking on Richard Cairns' Killie Quiz
We hope you enjoy reading and you can catch up on previous issues through Curtis Sport.