Mission Christmas helps feed the community
---
It's a festive season with a difference but Kilmarnock Football Club and the Kilmarnock Community Sports Trust remain committed to making a difference to people in our community through our Mission Christmas programme.
Our community and hospitality teams assembled over 250 gift hampers for East Ayrshire school children thanks to incredibly kind donations from many of our valued partners including shirt sponsors, Brownings the Bakers, stadium partners Billy Bowie Special Projects as well as local firms Emagination Store, Brakes, Varani's Forum Cafe, Portland Janitorial and Centurion Signs.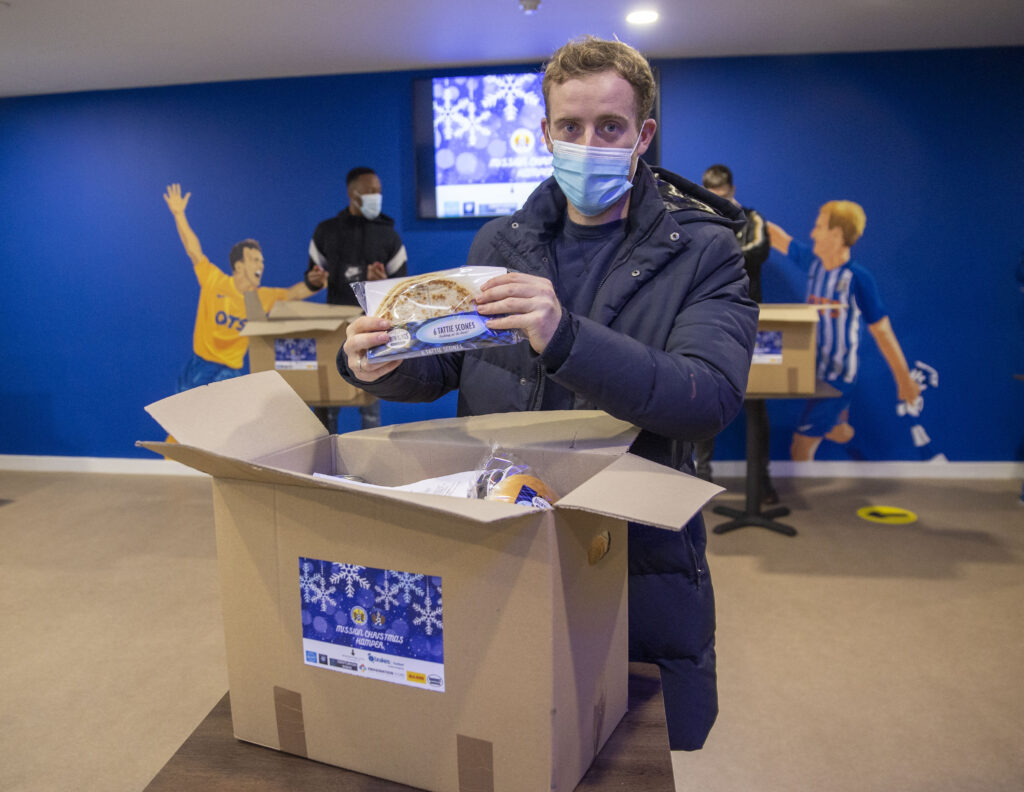 Manager Alex Dyer and members of our first-team squad all played their part by helping with boxes before being transported across the county to give families in need a festive boost.
Christmas hampers were also constructed for members of our Football Memories group, which is dementia friendly, and helps bring people together to share their love of the sport.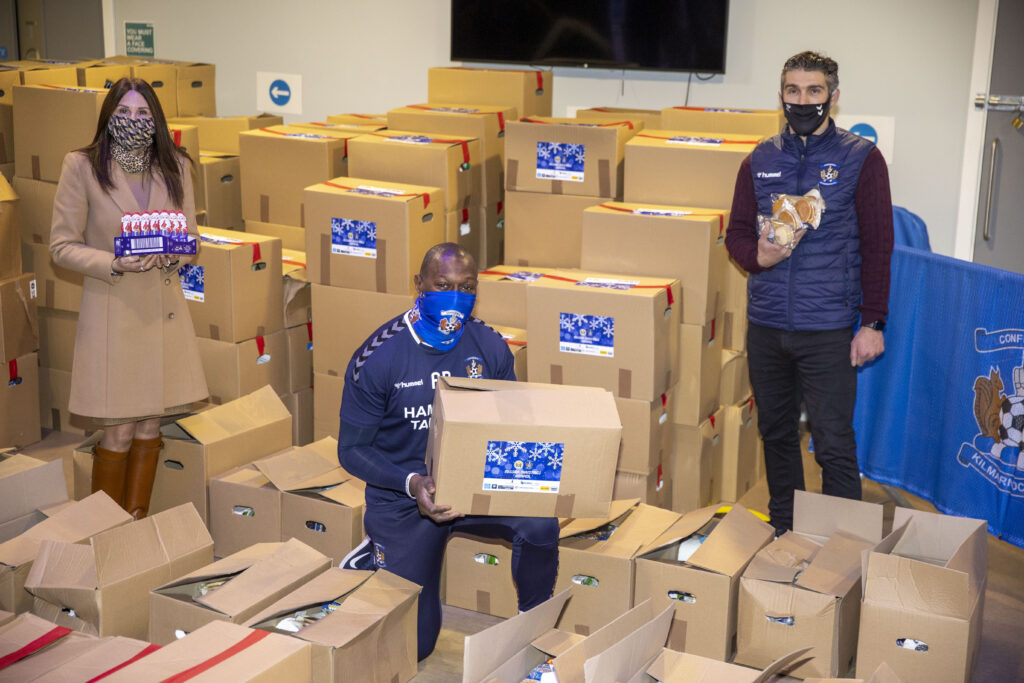 KCST Community Manager Paul Di Giacomo added: "We're delighted to be involved in Mission Christmas. Alongside community contacts, we identified a need to help those who need it most so we are playing a small part in a big jigsaw.
"There's been some fantastic work done around the country. We've tried to bring as much help and joy to people. We've got more coming up in 2021 and we're looking forward to that."
Director and KCST Trustee Phyllis McLeish said: "I'd like to say a huge thanks to our club suppliers who have helped us with the Mission Christmas initiative. It's been a fantastic joint effort from everyone and it brings home that Kilmarnock FC really is a great community club.
"The community has really rallied round when needed and everyone has worked so hard to make the project a reality."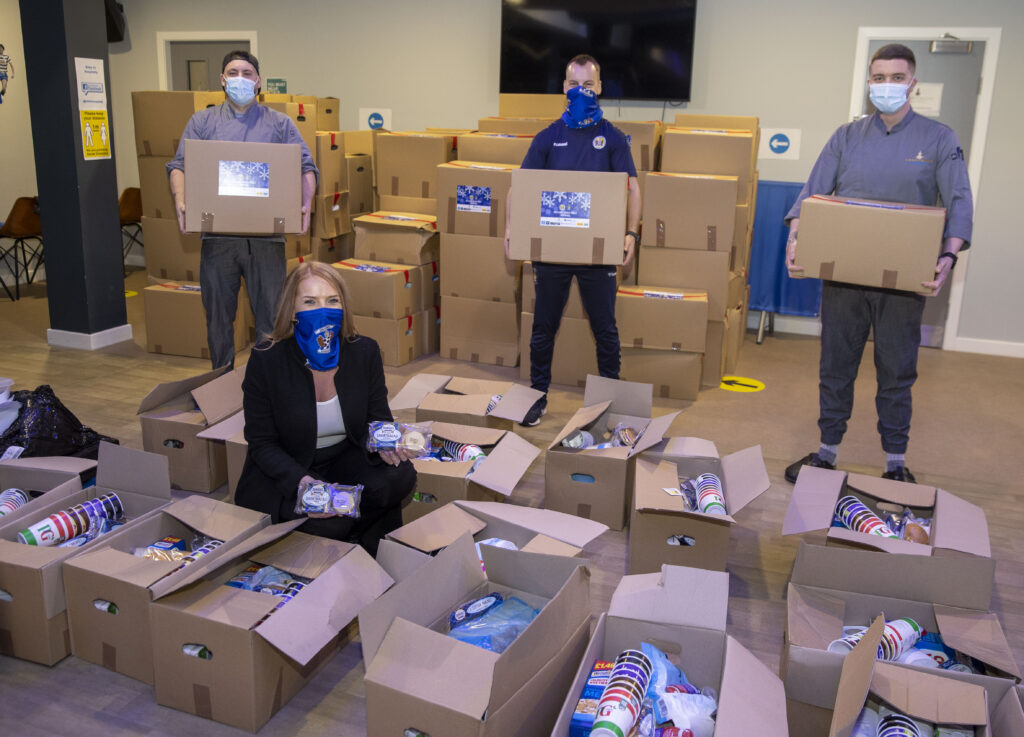 Hospitality Manager Emma Wyper said: "We try and help out people in our community throughout the year and during the first lockdown, we donated to East Ayrshire Foodbank. We knew this Christmas would be a really important time for families in the area so we've upscaled things and hopefully it can make a difference."