Lifelong Supporters Gear Up For Fans V Dementia Challenge
---
A lifelong Killie fan and his son are preparing to tackle an ambitious cycling challenge in support of the local community as part of the 'Fans vs Dementia' campaign.
On Saturday 30th September, Colin Middlemiss and his 19-year-old son, Euan, will cycle the almost-40-mile journey from their hometown of Dumbarton all the way to Rugby Park, before joining the Killie family for the cinch Premiership clash against St Mirren.
A Member of the Dumbarton Football Memories group, Colin has decided to take-on the Fans vs Dementia challenge which supports an initiative that is very close to his heart.
Fans vs Dementia was instigated to inspire individuals to take on the challenge of walking or cycling to a football match of their choice this season, while raising funds for Dementia UK. The charity assists families in the local community who are affected by the condition by providing free, life-changing support and advice.
Being an adventurist and an experienced cyclist, the challenge appealed to Colin who recalls his journeys over the years: "My cycling experience includes a Lands' End to John O'Groats trip, a cycle trek round the coast and border of Wales, and a ride across Europe; from London to Romania.
"These were a few years ago but I suffered a stroke some six years ago, aged 65. After getting the all-clear from my doctor, I began a fitness programme.
"For the past five years I've been cycling regularly and have gradually increased the mileage and now feel fit enough to complete a trek for this worthwhile cause. My son has been a Killie fan since he was 4 years old and I'm so glad he's agreed to take on the challenge with me. We're excited for it!"
Facilitating bicycle travel to Premiership matches, two new bike shelters were recently developed on the ground of Rugby Park, in partnership with the Killie Trust. The development is now enabling the club to promote active mobility as part of their matchday transportation strategy.
Colin and his son plan to start their trek at 7.30am on the Saturday 30th September. Conquering the Erskine Bridge, before cycling through Paisley and over Gleniffer Braes, the pair hope to arrive at the stadium by 12 noon – leaving plenty of time for a pre-match cuppa and Killie pie.
Supporters are encouraged to come out and back Colin and Euan on the final leg of their journey through the Dundonald Road entrance.
You can also support Colin's cycling challenge by donating – HERE.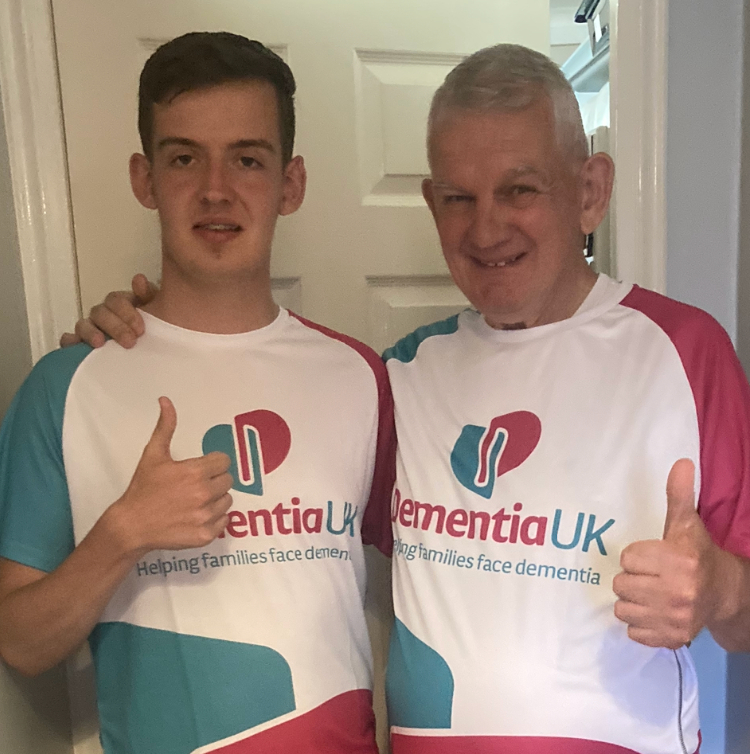 ---
Colin and Euan have the full backing of the Killie Community team who strive to ensure that nobody faces dementia lone. The club's official charity partner host regular Football Memories sessions as part of a partnership between the club, Alzheimer Scotland and the local care community.
Led by club legend, Ross Mathie, Football Memories groups meet every Monday and enjoy a cup of tea and some company, along with archive footage of historic matches, presentations, guest speakers and much more.
Weekly sessions take place in Kilmarnock at Alzheimer Scotland from 2pm-3pm, while monthly sessions take place on the first Monday of every month from 2pm-4pm within Rugby Park's 1869 Suite. Facilitated by trained and experienced staff, all sessions are free and open to any individual.
Find out more about The Killie Community's Football Memories sessions – HERE.