Kilmarnock Ladies sign first professional contracts
---
A historic day as ladies from the Kilmarnock Women's FC sign their first ever professional contracts
6 players have signed professional deals with the club, with another 6 signing amateur deals, all of which are season long deals with the club.
The women's leagues now falling under the SPFl heading holds great promise for the game in Scotland, building upon its massive growth in recent years and set to continue in this direction.
The club holds great ambition within the Women's game and alongside new Head Coach Jim Chapman, have high hopes for the upcoming season and future of the women's team.
Players signing professional deals are – Laura McLaughlin, Lisa Swanson, Monica Harty, Alex Middleton, Abby Robinson and Georgia Crooks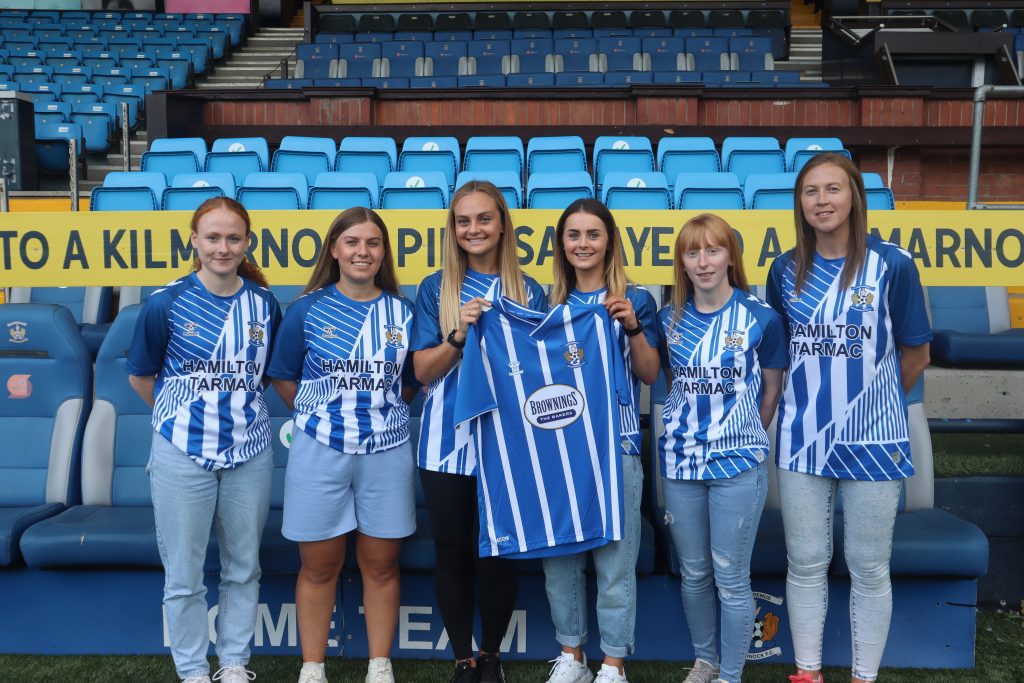 Players signing amateur deals are – Leia Swan, Kirsty Munro, Mhairi Crooks, Rebecca Galt, Collette Truswell and Abbey Mcdowall
Full gallery below –