Killie Magazine – March Edition
---
The March edition of the Killie Magazine is one for the 'keepers'!
Featuring exclusive interviews with Sam Walker and Lauren McGregor, the 66-pager is now available to pick-up from the Killie Superstore.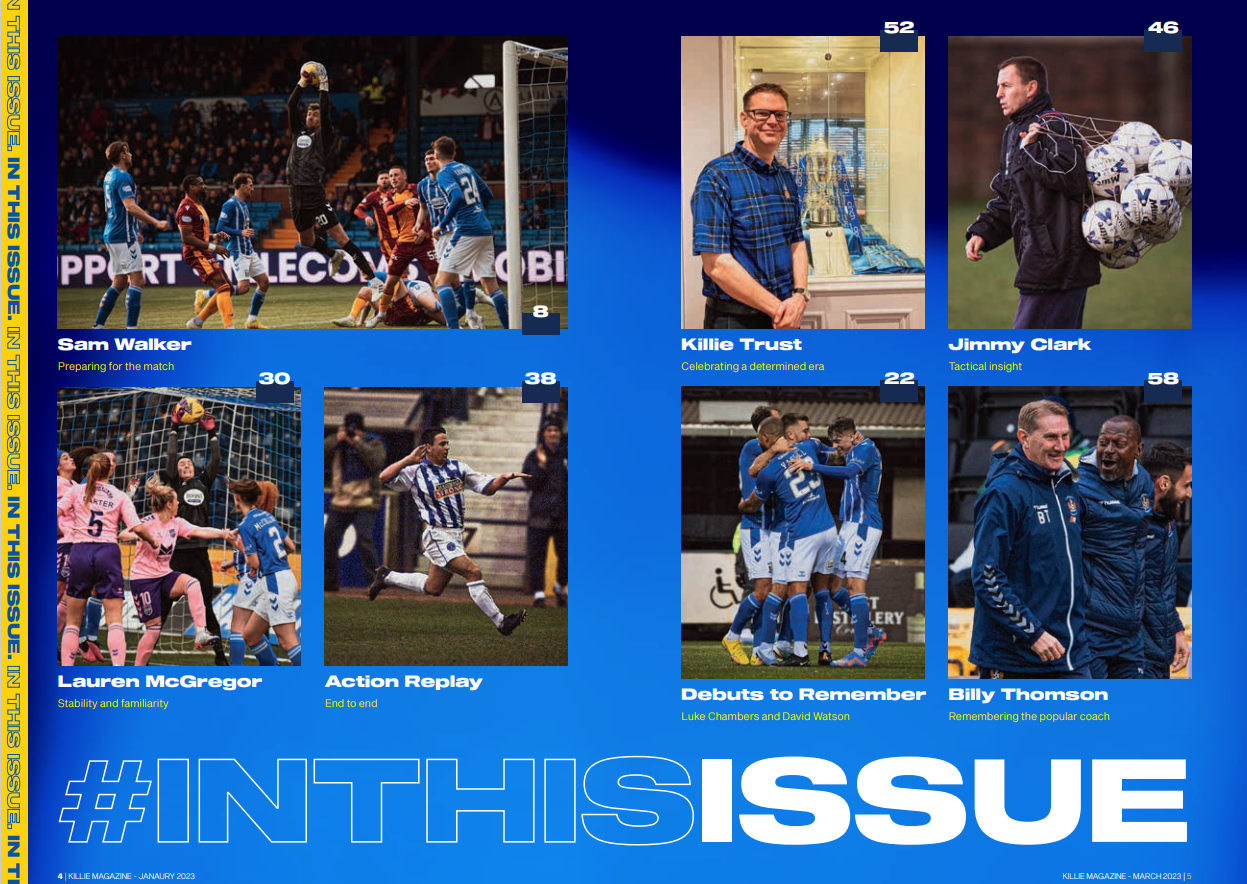 Front cover star Sam Walker initially gives us insight into the goalkeeper's union, while discussing his route to Rugby Park which came via training sessions with Chelsea icon and former teammate Petr Čech.
Ahead of a huge Scottish Cup quarter-final tie against SWPL giants Glasgow City, Kilmarnock Women's No.1, Lauren McGregor, discusses her return to the club, factors leading to a Player of the Month nomination and the challenge that lays ahead on Sunday 19th March.
An opposition focus shines the spotlight on the visitors to Rugby Park for a home double-header against St Johnstone and Hearts, before it's time for a quick glance back at a 3-3 thriller against the Tynecastle club in February 2002.
To finish off, the Killie Community roundup proceeds a catch-up with a well-known face around the town: former player Jimmy Clark 'talks tactics' about set-pieces and defensive preparation.
Priced at £4, you can get your hands on the mag by grabbing a copy from the Killie Superstore.