Killie Magazine Insider: Future Of The Girls' Game
---
At the start of the 2022/23 season, Jim Chapman returned to Scotland after four years coaching in the US college system with Kentucky. In his new role as Women's Football Development Manager, he has been charged with guiding the first-team, a role he excelled in more than 20 years ago. This time around the responsibility is much wider, with the longer-term philosophy of the club in his hands as well.
The previous campaign was marked by the first professional contracts in the club's history and a sustained challenge for promotion to SWPL1. At the younger age groups though, there has been much work undertaken by Jim and a dedicated staff, backed by investment from the Killie Trust, all focused on offering the best outcomes for young players across Ayrshire.
In the April edition of Killie Magazine, Jim outlined the philosophy that has subsequently led to numerous academy graduations and even international recognition for 16-year-old winger Lucie Burns.
You can view the full article below.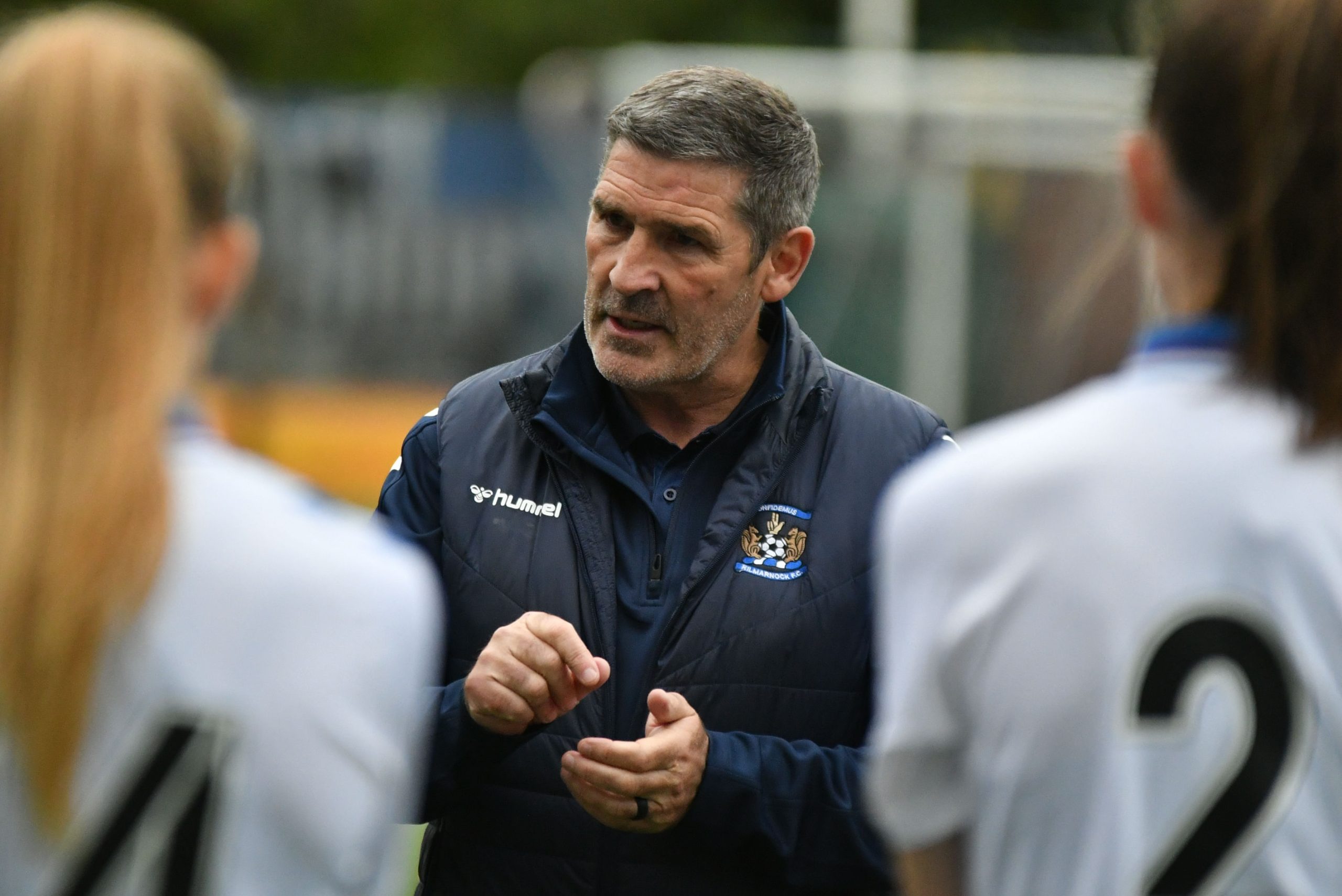 DEVELOPING THE STRUCTURE
"First of all, I want to pay tribute to the work of David and Yvonne Howie who brought in the girls' programme, albeit it wasn't officially affiliated with the club. Drew Walker on the administration side, too, has played an important role.
"All of the coaches are volunteers, and I give tremendous credit to them for the work that they are doing. My job is to be there to not just to help develop the players, but I think the key thing is to develop and educate their coaches and get the right programme in place for the girls at each age and stage.
"We're putting a game model in place. We call it the aging stage, at certain ages what the priority of their training consists of. You can't just look at the end result of a game; you've got to look at the bigger picture. I don't want to say they're not trying to win games. It's a competition and we want to win. But, as I say to the coaches, the priority is to make sure you are preparing the girls for the next step in their development. We never lose a game at the Academy. We win or we learn. We challenge the girls: what did you learn?
"Part of my remit was to try to integrate that programme into the club. Just like the boys' Academy supports the men's first team, we're trying to establish a more elite performance Academy."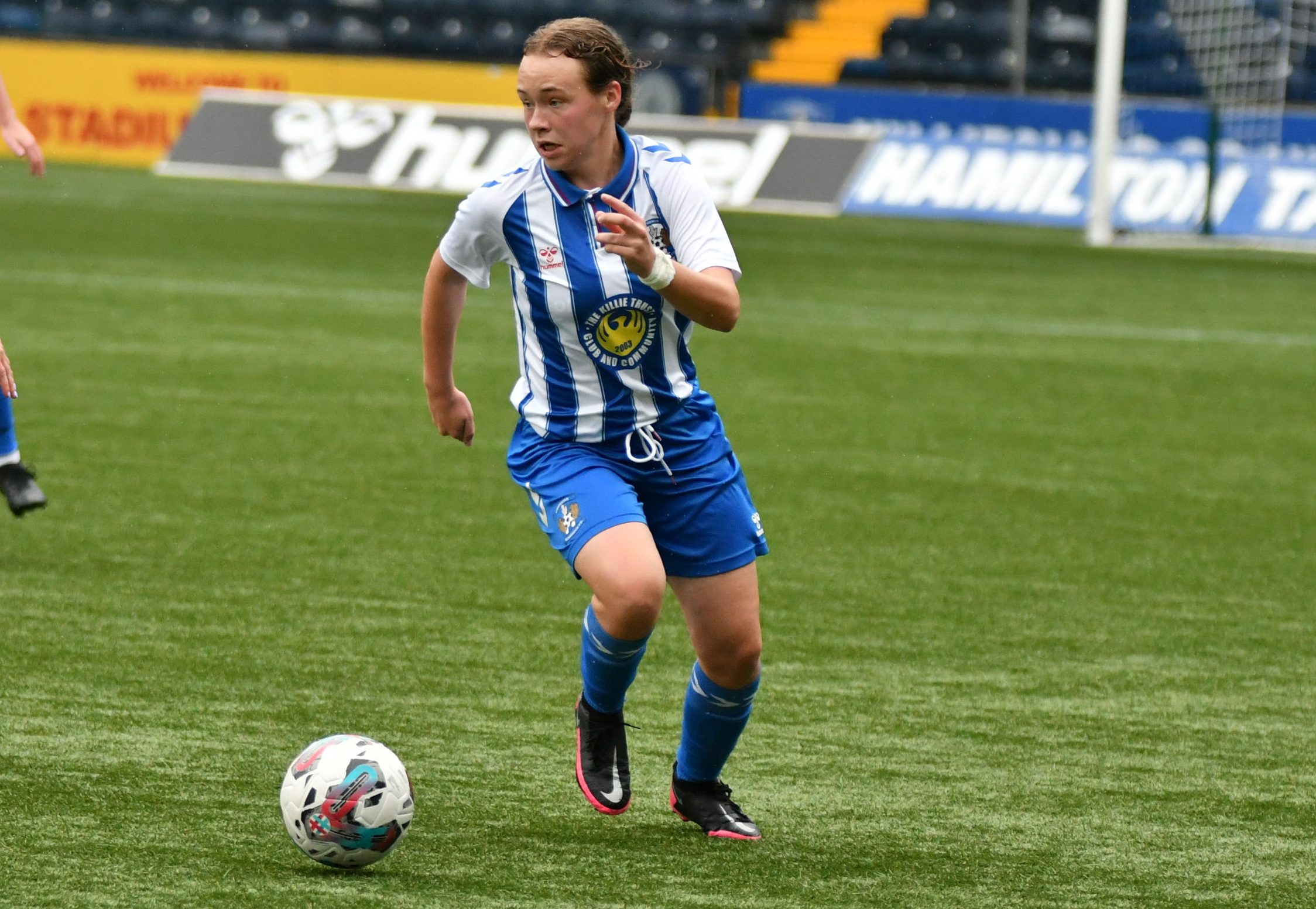 GROWTH OF THE GAME
"The emergence has been significant over the past twenty years. When I was first involved in women's football, it was viewed as community recreation. Now, with the professional element attached to it, I think that there's a potential career there for young girls, whereas before that wasn't really the case. The Lionesses in England obviously, the amount of publicity, the media coverage now, the interest in supporting, and the resources behind it. It's enabling it to go down a route where young girls can aspire to be a professional player. I don't think that was readily available in the past.
"They recognise girls playing at the top level, playing at international level, and more importantly there are role models. So I think getting these kind of players playing at the top level in the game, it'll be crucial so that we can have young girls aspiring. I was actually just speaking to Kirsty Munro and my captain, Laura McLaughlin. We weren't training last night but both were down at Rugby Park watching our under-14s play against Hutcheson Vale. It's so important because the young girls are looking at Laura and Kirsty as first-team players, and they're down watching them play their game."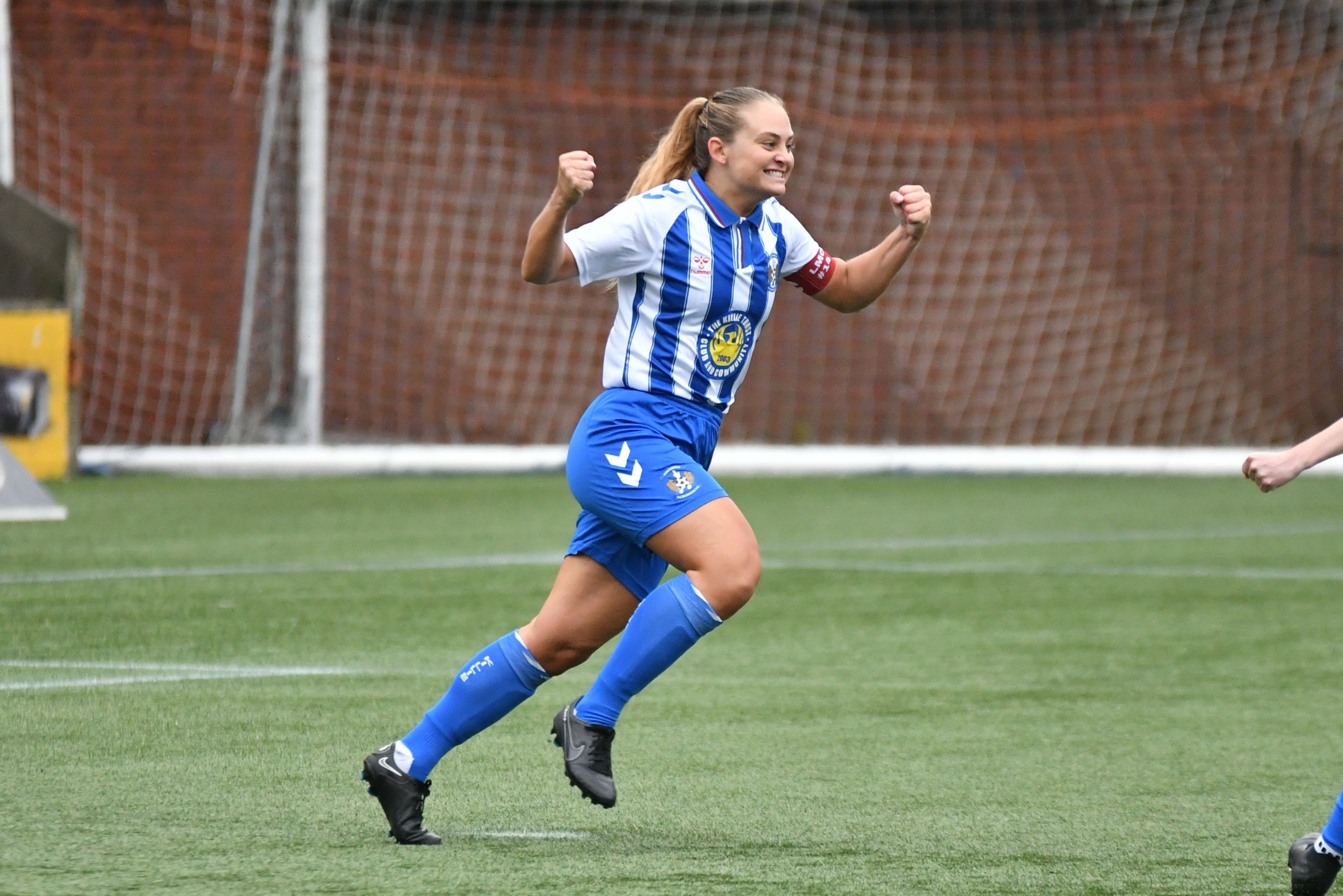 OFFERING THE OPPORTUNITY
"I'm not afraid to give youngsters their chance because of my background in player development. You recognise when girls are ready. That's the one thing I will be very protective of – I'll never, ever put a player in an environment that's not conducive to development.
"A big difference in the girls' game is that from 15 years old you can play in the first team. I'll go back to the first time I was here when we gave a certain Joanne Love and Megan Sneddon their debuts at 15 and both became stalwarts at international level.  But the most important thing is that they are ready for it. We've got to be very protective of that. It's that duty of care: not putting players in if they're not ready, just to serve your own ends.
"It's a bloodline, as we call it. I always use a phrase 'the quantity of quality'. The best kids go to the more fashionable clubs. So we've got a lot on our hands to make sure that when we get our kids ready, we've got to show them that the pathway straight to the first team is the reward for staying at Kilmarnock.
"When we came in, the first thing was of course trying to assess the squad and where it was at. Then you start to look at the programme underneath. I took the step straight away to merge first-team training with under-18s.
"I've come back from America, from spending years away from Scottish women's football, so it was important to come back and look at everything. Then I started to work at position specifics and look at where we needed to maybe strengthen the first team.
"We picked up a lot of injuries to our forwards early on in this season. We were a bit threadbare and that obviously opens the door. With Mary Jackson, I just thought we don't have the type with some of the aspects of her game. So we brought Mary up and then, all of a sudden, by doing that, by training together with the 18s, I recognised one or two others. Kelsy Crainie, for example, was nominally a wide forward player with pace. I asked if she had ever tried full-back.
"I put her back there in training games. Almost the last part of our training is we'll play first team against the 18s as a coaching session. I'll look at players and I'll shift players about. I'll integrate some of the younger girls into first-team positions and that way you can get a better idea and see exactly what they're capable of.
"I have a fantastic story about a young girl, Arwen O'Brien, who's now involved. Unfortunately for Arwen, maybe a bit like Louise Cowan, is that they both play in midfield, which is possibly our strongest area at the moment. So it's challenge for them to break through. But Arwen was up playing under-18s in training. She had no fear, even in a bounce game at Rugby Park. A very confident young lady. I said, 'Ah, but she's only 14.' And she told me, 'Yes, Jim, but I'll be 15 in November, and I'll be in your first team!' I told her that I'd really look forward to that.
"As soon as her birthday came, she was in at training, 'Jim, that's me 15 now.' And I loved that. But she's got the qualities. So I told her that would be her in with the first team for training from now on. We actually gave her a debut away to East Fife. Both her and another young girl, Lucie Burns. Lucie's been great. She's direct, tricky, with a bit of pace and quality. Both of them came on a few weeks ago and did really well, so much so that Lucie actually started the game against Stirling and did very well again.
"Further down, we have an under-12s squad and I just love to go and watch them training. The guys there like Chris Grainger and Raymond Milligan, the job they are doing and the quality of player, it's going to be very challenging to keep them. We have already lost a player to Rangers. There isn't the same protection – development fees are non-existent. If a big club comes chapping your door, you've just got to speak to the parents, and it comes down to choice.
"We want parents to see that Kilmarnock is the best option for their daughter, because of the pathway straight to the first team. Getting the first-team to SWPL1, which obviously is our ultimate aim, will help in making the club an even more attractive option."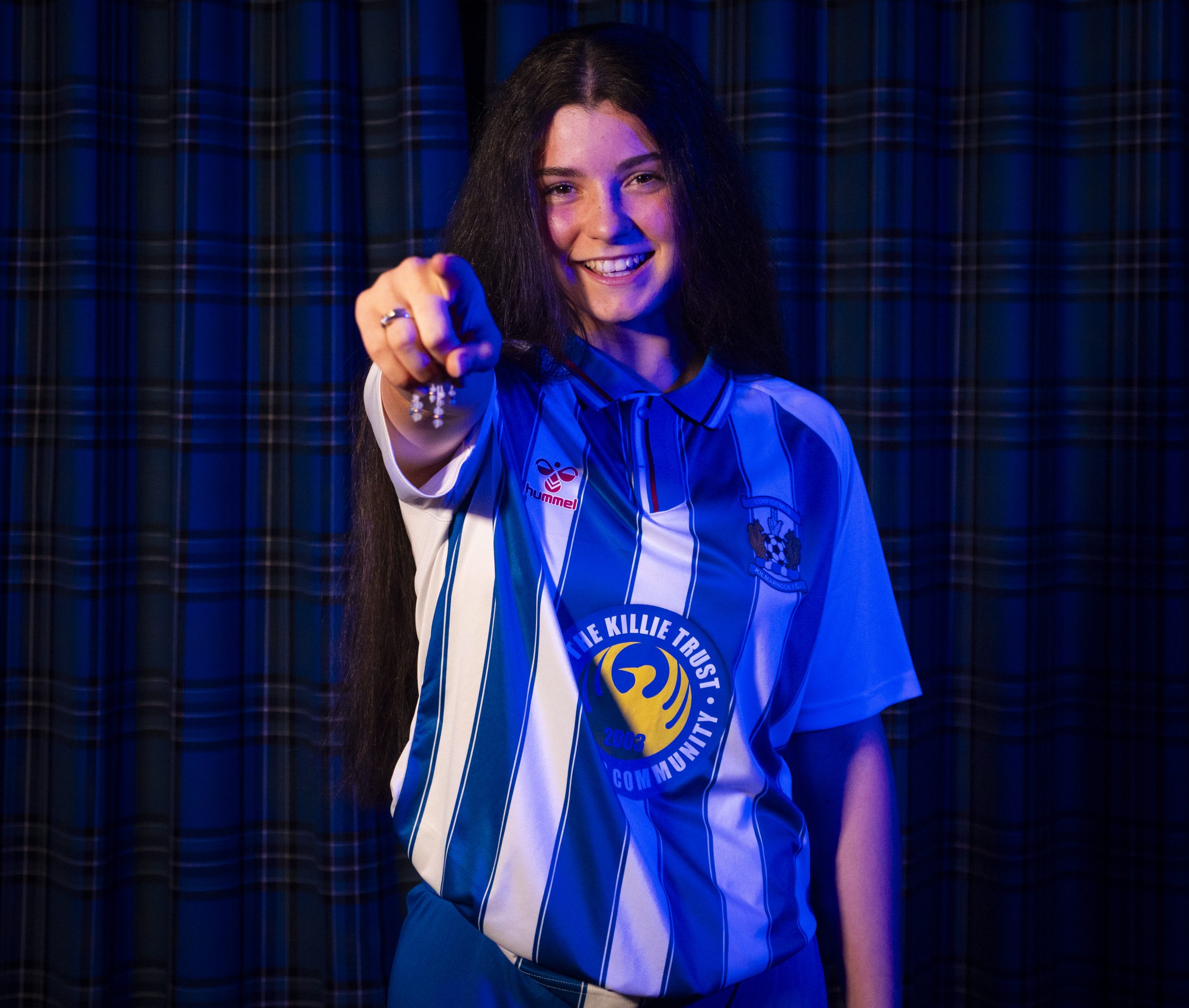 RECRUITMENT
"My next step is putting the structure in place off the field for an Academy, which is crucial as well. Talking about Chris Grainger, I have given him the job of Head of Recruitment. As much as clubs are coming to take our players, we might need to show that we want to go recruiting players as well.
"One thing you need is you need the support of local clubs. I've already spoken to a lot about how we can work together. I go back to my phrase 'quantity of quality'. We don't have enough to sustain eight or nine teams in our own area. You've got to have this pathway that allows the girls to go and play at an appropriate level. I want the Kilmarnock Academy to be the elite professional programme in the Ayrshire area.
"We want to support the other clubs in the area too, to help them to develop players. It's also crucial in our exit strategy because we know that moving up Academy levels, not every player is going to make it. So there's a lot of work going on with the local clubs as well, and I'm very grateful for the support I've had. And long may that continue. If we can build these strong relationships then the one thing I want any young female footballer in area to know that they have the possibility to achieve their dream."