Killie Cares Fund | Festive Draw Information
---
One Killie fan received an early Christmas present after winning the £3,900 jackpot in the Killie Cares Fund last week.
The winner, who has asked to remain anyonymous, took home the prize after matching numbers on our December 10 draw.
As well as the fun of playing, every entrant helps support the work of the Kilmarnock Community Sports Trust as well as the chance to win a share of smaller cash prizes if you match three numbers.
Play on Mobile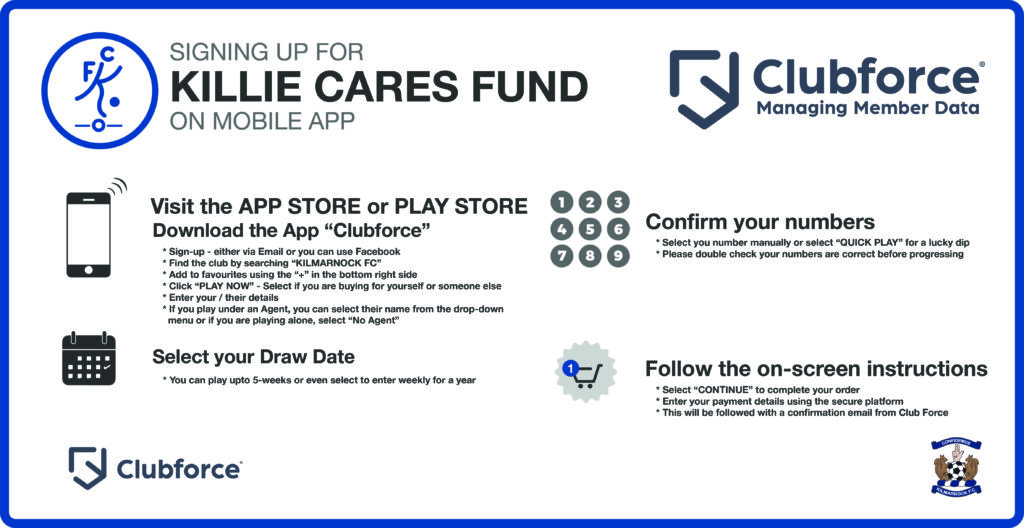 During the festive period there will be a few changes to the draw dates, please see below;
The Christmas Eve draw will now be held on Monday, December 27 with a £1,100 jackpot up for grabs.
The scheduled Friday 31st December Draw will be held on Tuesday 4th January 2022