Killie At Home: Following The Football In A Pandemic
---
The Killie Family: what does it actually mean? Oft quoted in club marketing material, this abstract idea might be meaningless to many Kilmarnock supporters. In the era of the pandemic though, it's taken on greater meaning.
 Craig Fleming was to find out what it meant to be part of this family one afternoon. Long before the Scottish Government's order that large gatherings be restricted, before Killie fans were wrenched away from Rugby Park.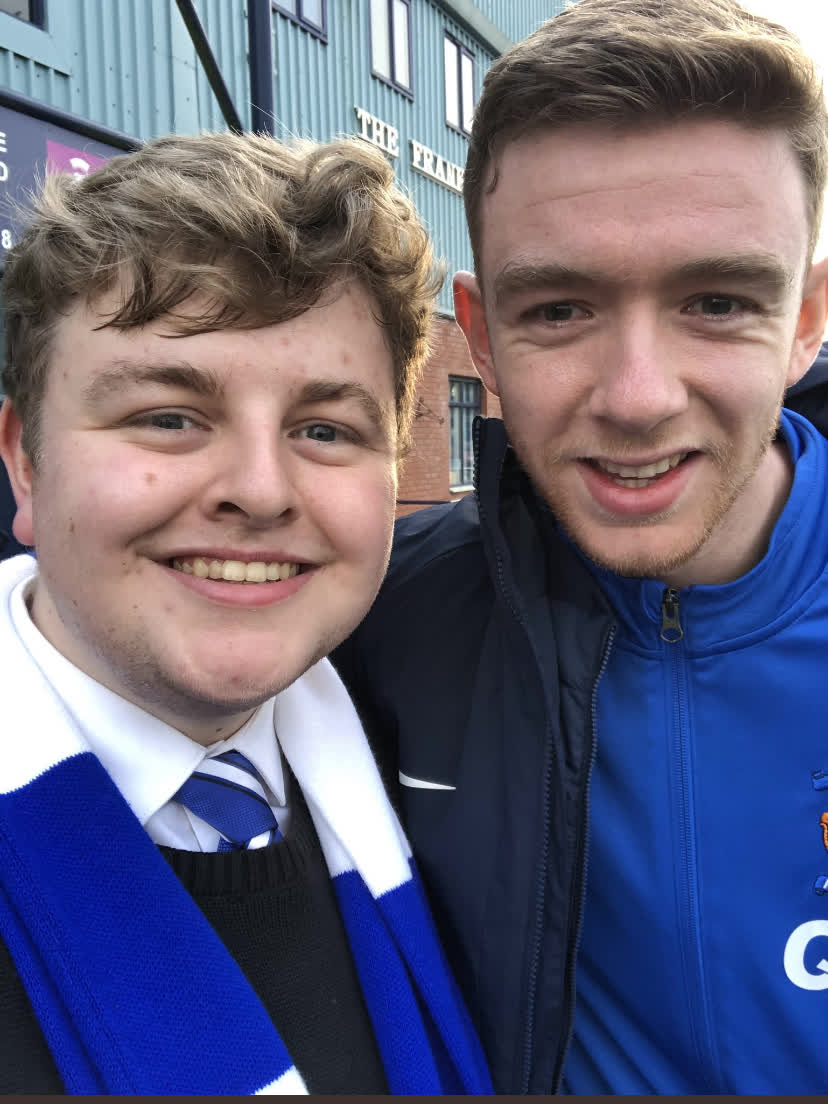 A season ticket holder in the East Stand, Craig often headed out at half time for a smoke. A well-established ritual as he reflected on, or perhaps decompressed, from those first 45 minutes served up to him. One day, that routine was interrupted.
"There was this old boy, maybe in his seventies or eighties," the 22-year-old told the matchday programme.
"He came up to me and asked me what the scores were from around the grounds. We got talking and he ended up becoming my wee pal. I'd stand over a cigarette and just talk away with this guy at every home game after that.
"I don't know who he is. I don't even know his name. Every single half-time: 'what did you think of that, mate?'. It's daft but it's one of those things that you miss. I don't know how he's getting on. I hope that he's healthy and alright. I wish I had asked his name."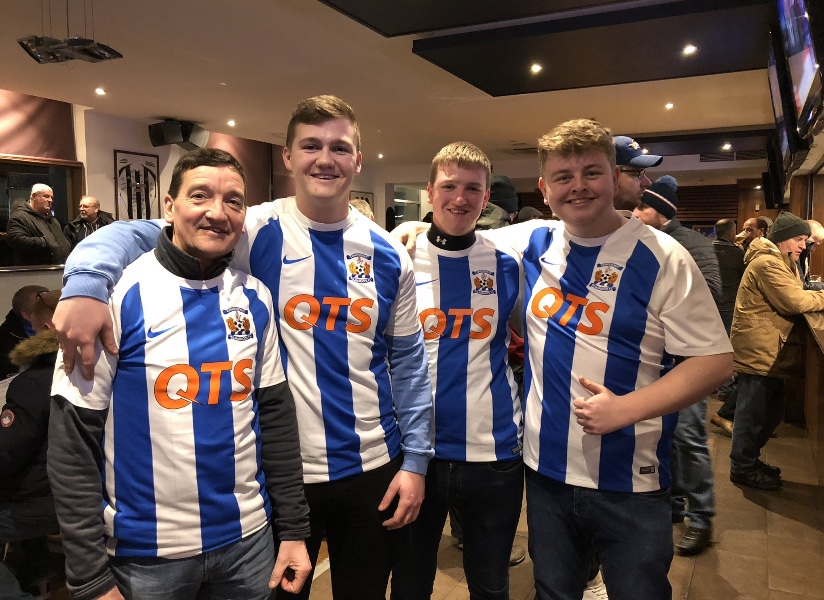 A memory of tender humanity at the football. Fans like Craig are now approaching a year since they were able to see Killie take to the field, at Rugby Park or elsewhere. Our home, a once bustling place, has shifted into stillness. Killie fans contend with an enforced separation, almost like losing one of the family. Now forced to follow the action through streams, like so many fans, Craig has had to adapt his matchday rituals.
"Our tradition was always get down to the ground, have a drink at the sports bar. Now that I'm sat in the house, my new tradition is that I'll always wear the home top if we're at Rugby Park, and vice versa if we're playing away," he explained.
"On Killie TV, Gary Dicker was great, as well as big Gus MacPherson. The way Dicker called Kirk Broadfoot "Broaders" – it makes you feel as if you're in among the players in a time where you're distant."
Although necessary, watching from home can never quite replicate that feeling of live football. Craig has followed Killie all his days: Home. Away. North. South. Anywhere. Highs and lows come as part of the package as a Killie fan, now even the most mundane of matches feel like cherished memories.
"There was a period last season around the end of Angelo's tenure and when Alex took the job where we went to Motherwell and Alex Bruce got sent off. If we had beaten Motherwell and then Aberdeen – we could have been up to third," he said.
"We then went on a horrific run where we were losing games on the bounce. I was at Aberdeen, then at Perth where we drew 0-0 in the freezing cold. It was pretty dispiriting.
"Now, If I had the chance to watch Killie scrape a goalless draw against St. Johnstone in minus thirty temperatures as my fingers fell off – I would give anything for that.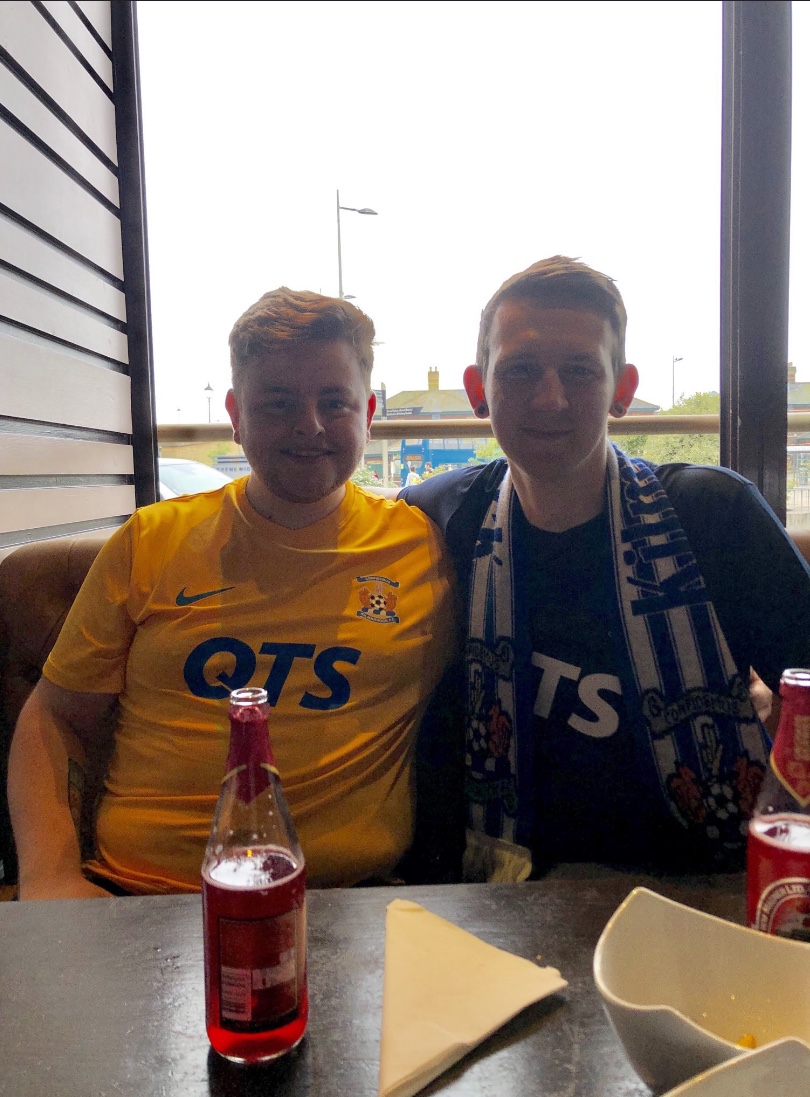 "To have that taken away, it's wild. I hadn't missed a Killie game in about three years, albeit one or two where I was on holiday or working. I've spent a fortune going to games and took pride in the fact I hardly missed a game; going near and far, warm or cold, sober or away with it.
"I don't remember some Killie games, but I was definitely there! It's coming up to a year now and it's made me appreciate it an awful lot more."
The adaptation to this new world of streams has been treated like a project for some: no expense spared as living rooms, garden sheds and kitchens were converted into football viewing theatres.
Ross Calderwood, a fan of 24-years and the owner of Your Name, Your Number (an online football artwork shop) has assumed control of the family garden and established the Kabamba Cabana for all his matchday viewing needs. He also knows it as the Alan Power Pavilion. For variety, perhaps.
"Knowing fine well that I'd miss 'going to the football' I built what can really only be described as a lean-to roof with ranch fencing piggy-backing on to the back of my garage, it's a garden room at best but it is very definitely outdoors," he explained.
"Sometimes there's trouble; the WiFi out to the garden is patchy at best. When I could go to Rugby Park, I had near military levels of organisation. It's now become a frantic muddle of switching adapters on and off and restarting fire sticks which isn't something that happens instantly."
Even with the comfort of having a certified man cave to take in Killie matches, the pain of separation from the football has been acute for him. First taken to matches by his Grandad who sadly passed in 2006, Ross kept the seats held by him and his Grandad and now shares them with his oldest son. It was a way of "keeping close" to him
Ross had match rituals of his own, like so many back in the old days. Jogs round Rugby Park, leaving the car at Old Irvine Road and tucking into a Scotch Pie, Killie Pie, Bovril and Empire Biscuit (consumed in that order) from the till furthest to the right in the tea bar.
Some things don't change though, even in the time of COVID. Victories light up working weeks, and defeats still sting just as much. Perhaps more, now that they're viewed from home.
"To really cap off the bad matches you don't even get the chance to let off steam on the way back to the car – you are already at home, and the kids are already on top of you, or the housework is immediately on the agenda," he added.
"You can't easily let go of the football induced frustrations and of course all of the superstitions that had tried to be followed earlier in the day get blown away by a last minute defeat. You know what though? I want to do it again on Wednesday, or the following Saturday, and I don't really want to miss a second of football and Killie in whatever medium I can get it in. Like I said – it's more than just 90 minutes on a Saturday."
We all miss football a hell of a lot. One things for certain, it'll be a sweet day when we're all back together. Able to hear the shuffle of feet as we enter the turnstiles once more, as we hear the pre match tunes, and that We Are Killie battle cry. Perhaps one small mercy, at least we can still get Killie pies at home.
"I went to the games with my best pal Graham every week and when my fiancé isn't working he will join us home or away too," says Rebecca Millar. "When it was allowed we watched together, wore our strips and even had pies (Brownings obviously) at half time. Now that we can't watch together we watch separately but message one another in our Killie group chat with other friends we go with about the game."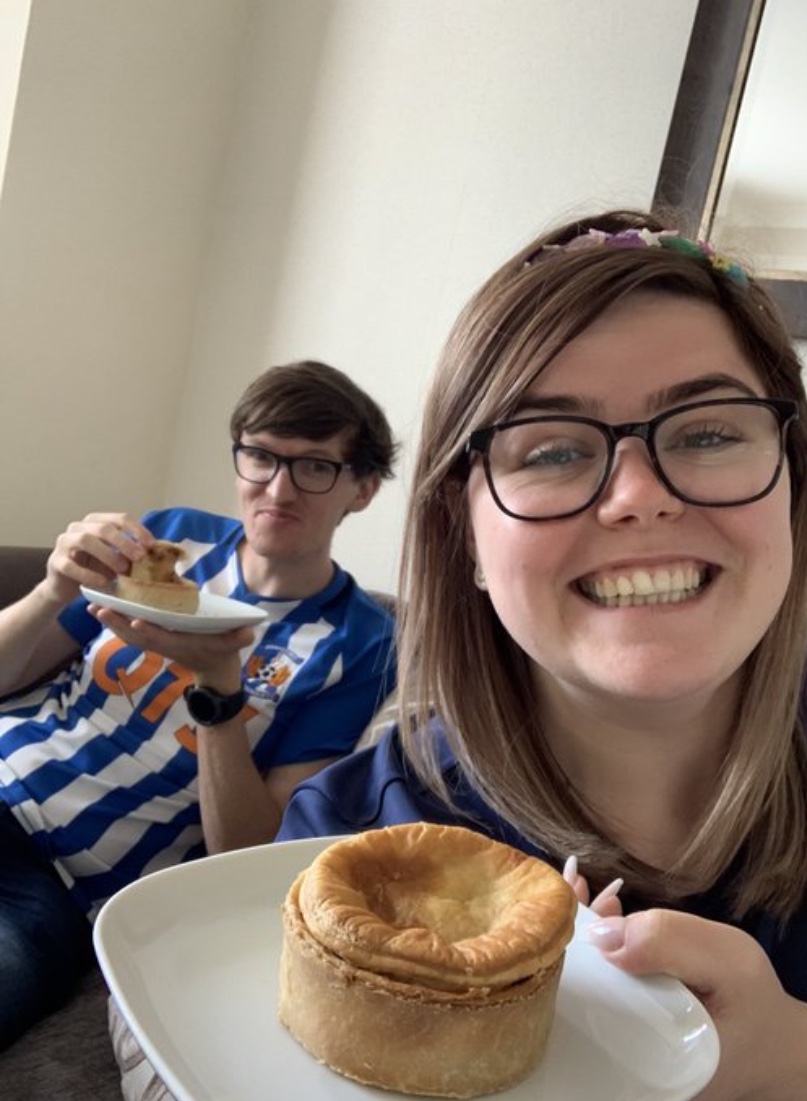 We may be apart, but you'll still never take the Killie.