Join The Killie Strollers at the Kiltwalk
---
It's one of the highlights of our Community calendar and you can join The Killie Strollers and take part in this year's Kiltwalk 2022 on Sunday, April 24.
Starting at 9.30am, the route takes places through Glasgow with three options to get involved.
Wee Wander (approx. 3-5 miles)
Big Stroll (14.5 miles)
Mighty Stride (22.6 miles)
By signing up using this link, you'll be helping support the Kilmarnock Community Sports Trust, and the Killie Trust.
The KCST plays a vital role in supporting local community and the Killie Academy, and their partnership with The Killie Trust means your support will help to:
Support the next generation of Kilmarnock FC players, raising funds for our youth and community academies to buy equipment including warm jackets for every player.
Support our community objectives to use football as a tool for good, enabling programmes such as our work in local schools, our programmes tackling food poverty, loneliness, mental health and wellbeing, dementia and Alzheimers and so much more.
Register or scan the QR code below to join the Killie Strollers.
Please select Kilmarnock Community Sports Trust as your chosen charity.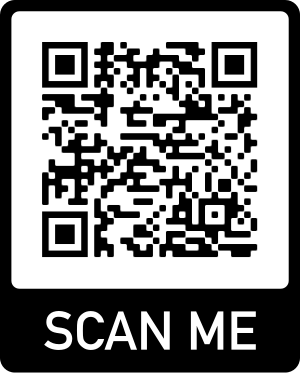 Frequently asked questions:
Where does each walk start and end?
Route details still to be confirmed. Keep checking this web page for updates.
Is the route wheelchair accessible?
Yes, we recommend the Wee Wander route for wheelchair users. If you would like to find out more about the accessibility on the Mighty Stride and Big Stroll, please email contactus@thekiltwalk.co.uk
Can I change the distance I'm registered for?
Yes, just let us know what distance you'd like to do and we'll update your details. If changing to or from The Wee Wander then there will be a difference in registration fee so we'll either refund you or ask you to pay the difference. Changes cannot be made after we have sent out your ID pass which is generally 4 weeks before the event.