Inspirited become club's official Gin Partner
---
Kilmarnock FC is delighted to unveil Inspirited Gin as our first official Gin Partner
Based in Strathaven, South Lanarkshire, Inspirited are the latest addition to our growing partner family with their unique gin giving our fans a different taste experience.
Using a selection of 35 botanicals across six different flavour categories there is millions of potential flavour combinations. The Kilmarnock FC gin is an adaption of their Inspirited Original, a traditional London Dry, but with a modern flavour.
Lawrence Nicholson, Founder and Master Distiller at Inspirited, said: "At Inspirited, we're all about making custom, unique gin especially for single customers like Kilmarnock Football Club and we're delighted to be part of the Killie family.
"We launched in October 2019 and as you can imagine, making custom bottles of gin is a complex process. Here we are now with this fantastic partnership and we hope the club's great support will enjoy trying out all we have to offer at Inspirited."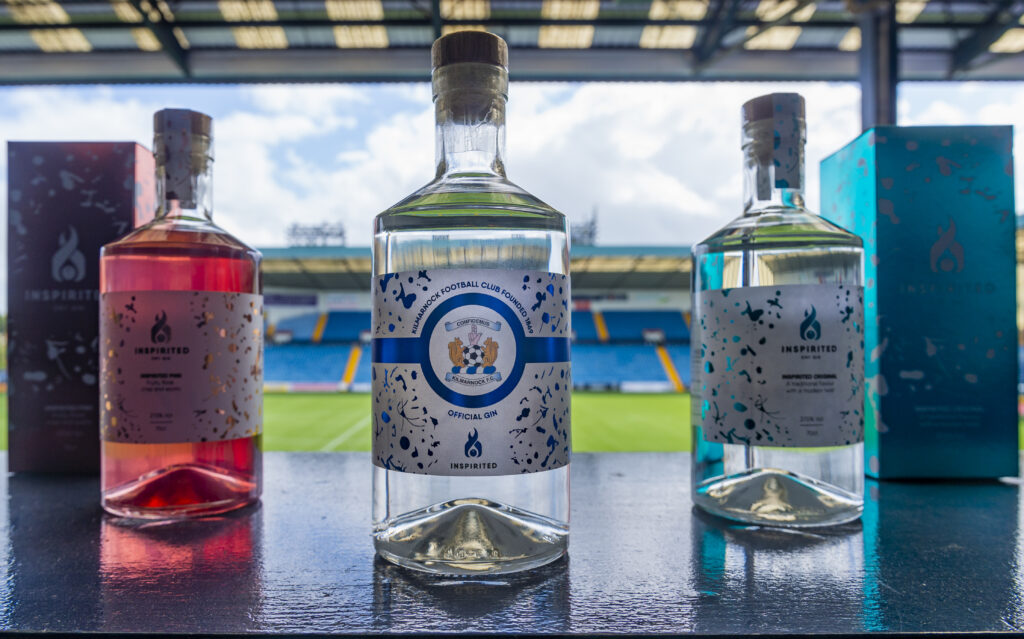 For the purists, serve over ice with Fever Tree Mediterranean Tonic and a slice of lemon while the more adventurous connoisseur may wish to serve with Fever Tree Mediterranean Tonic, a few slices of chili and a dash of Angostura Bitters.
Inspirited gives you the power to create one 70cl bottle of gin, distilled with your chosen botanicals. You choose, and they distil. Once the clear elixir is bottled, they label it with your message of choice, before having it beautifully boxed and delivered to your door.
Want to become a master distiller? Start creating with Inspirited's online gin builder 
The Kilmarnock FC Inspirited Gin will be available in The Killie Club and will be in stock in the Killie Shop very soon, retailing at £34.95 per bottle.
Find out more about our partnership in the latest episode of Killie Nation.