Club Supports Appeal To Transform Hospital Children's Wards
---
Kilmarnock Football Club has teamed up with charity partners Crosshouse Children's Fund to back a fundraising appeal which will transform the children's wards at University Hospital Crosshouse.
Taking time to meet some of the youngest patients and their families, Killie defender Jack Sanders helped to kick-off the 'Colour for Crosshouse' appeal which will see vital funds raised to create colourful, comfortable and welcoming wards for Ayrshire's children in hospital.
Thousands of children are cared for on the children's wards each year and can often feel anxious and daunted by the intimidating hospital environment. Stress can have a negative impact on the long-term health and wellbeing of children and their families, who often describe the wards as cold, clinical and not designed for children.
The charity's vision is to create bright, fresh spaces that children find fun, relaxing and distracting. Children, families and hospital staff will all play their part in helping to design the innovative artwork and themes, ensuring that they are involved and empowered throughout the process.
Thanks to an initial injection of £30,000 from Crosshouse Children's Fund, work is already under way to transform the ward entrance, where many children begin their hospital journey. In the year ahead, the children's wards and A&E will also be renovated.
Crosshouse Children's Fund CEO, Kirsten Watson, said: "There is growing evidence that the hospital environment has a profound impact on the physical and mental health of children. This project will ensure that the wards are as colourful, warm and comforting as the welcome that children will receive from the incredible staff who care for them during their time in hospital. We hope that the generous Ayrshire community will back our Colour for Crosshouse appeal by fundraising or donating to Crosshouse Children's Fund."
The Colour for Crosshouse appeal has the backing of charity partner Kilmarnock FC. The club's Managing Director, Phyllis McLeish, commented: "We're proud to support our deserving charity partners and wholeheartedly encourage the local community to join us in backing this project.
"As a club, we're determined to play our part in creating a lasting legacy by helping to paint a brighter future for children across Ayrshire."
To find out more, visit www.CrosshouseChildrensFund.org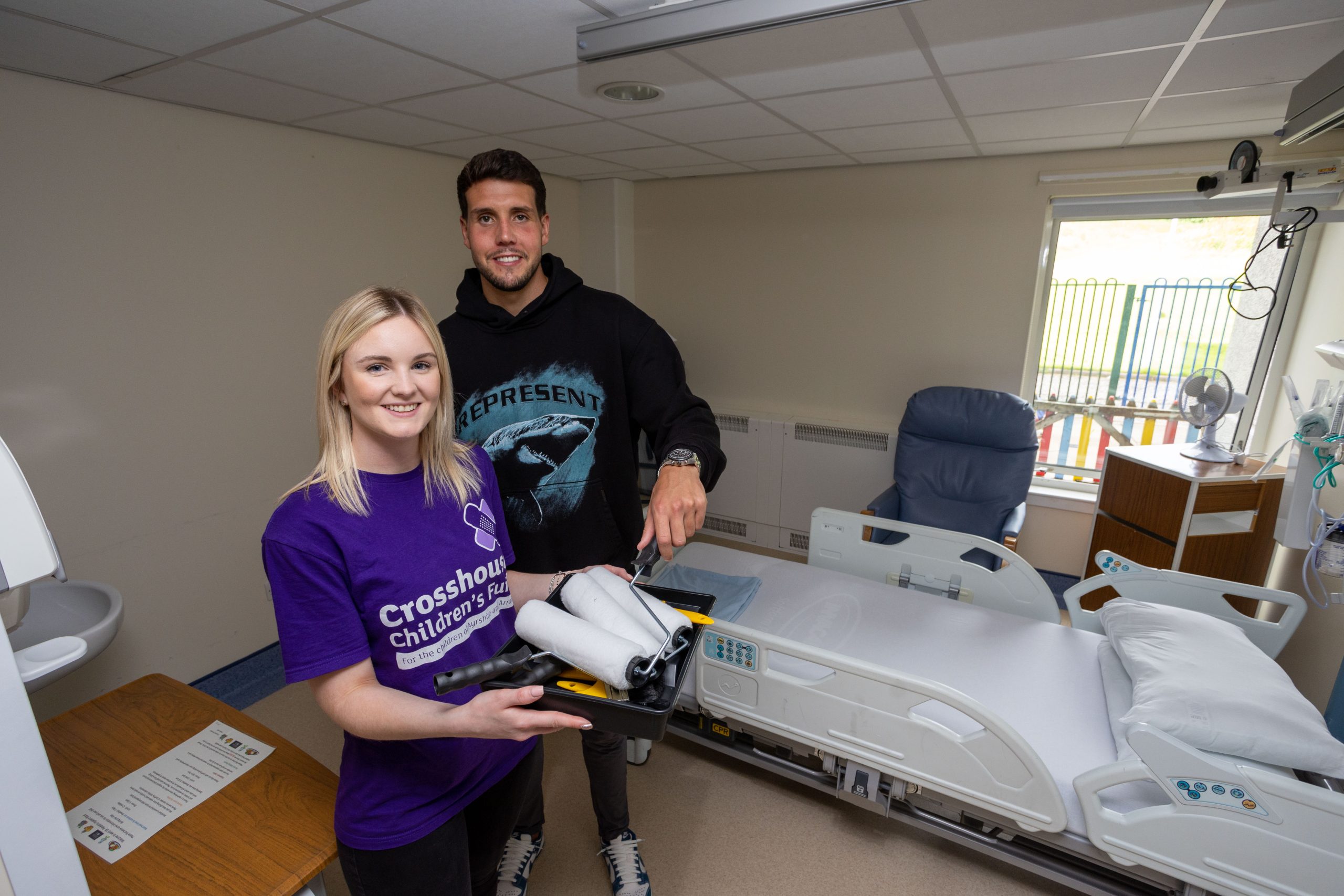 ---
About our charity partner – Crosshouse Children's Fund
From the tiniest babies in the neonatal unit at Ayrshire Maternity, to the paediatric wards at Crosshouse and throughout the community, Crosshouse Children's Fund is the charity for Ayrshire's children in hospital.
The charity raises vital funds to ensure children in hospital in Ayrshire receive the very best care. Funds raised help bring the latest medical equipment to Ayrshire, help families navigate the pressures of their child's journey, and help children cope in hospital.
With the help of communities across Ayrshire and Arran, Crosshouse Children's Fund has already invested more than £350,000 in life-changing projects; but there is so much more to do. Every year, 25,000 babies, children and young people require hospital treatment in Ayrshire.
Supported by donors, fundraisers and volunteers, Crosshouse Children's Fund strives to make a life-changing impact for each and every one of them.