Bring a Gift Day 2021
---
Christmas can be a challenging time for many in our community. 
This year marks our fifth Bring a Gift Appeal, run by the Kilmarnock FC Supporters Association in association with EACHa and the Salvation Army
The past few years have been extraordinarily challenging for us all, but Kilmarnock supporters continue to dig deep.
You've been nothing short of magnificent over the past few years to help put a smile on the faces of families who may be struggling. We would hugely appreciate your help once more.
This year's appeal will take place on Saturday, December 18 from 1.30pm to kick off, at our home fixture against Dunfermline. Collection points will be set up around the North West corner of the Frank Beattie Stand as well as on the approach to the Moffat Stand, across from the Park Hotel.
We politely ask that you wrap gifts and mark whether they are for a boy or a girl and if there's a specific age range for the present. Gifts for all age groups are very welcome, from babies to teenagers.
After the collection date, the gifts will be delivered by children's services to local families in time for Christmas and your generosity makes a huge difference to so many children at this special time of year, especially those who would otherwise have little to look forward to on Christmas Day.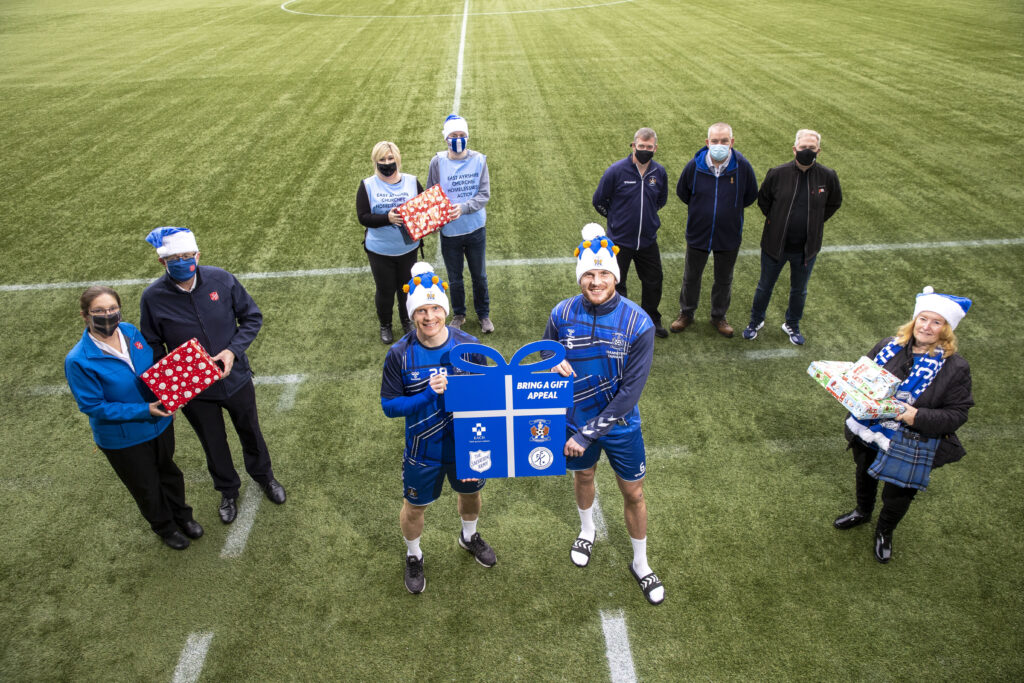 Janice Grant, Secretary of EACHa said: "East Ayrshire Churches Homelessness action and the Kilmarnock corps of the Salvation Army are delighted once again to take part in Kilmarnock Football Club's Bring a Gift Day in partnership with the KFCSA.
"Every single gift donated is appreciated and will be delivered by children's services in plenty of time for Christmas. Your kindness will put a smile on the faces of many children this Christmas."
Iain Sherry, KFCSA Chairman, added: "Once again we are delighted to be involved in helping bring joy to kids in Ayrshire who may not have enjoyed Christmas without the help of Kilmarnock fans.
"Last year, even with fans not being able to attend matches, we collected an incredible 651 parcels which were distributed to local families via social services. We hope that fans will be as generous as they have been over the past four years since we launched the Xmas appeal."