Brand new Killie Magazine available for pre-order
---
A new season is just round the corner, and we've got an exciting new project to share with you. 
We're pleased to unveil Issue One of Killie Magazine, our new official club publication that is available to pre-order now ahead of Monday's clash with Ayr United at Rugby Park.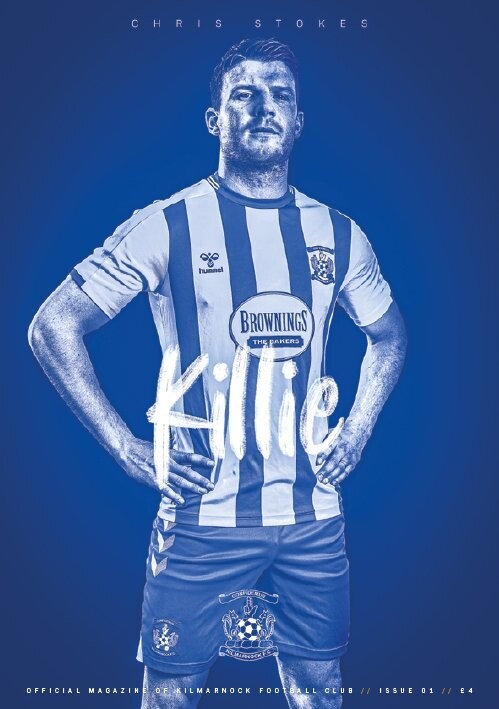 With a new issue available every month, it'll be filled with great reads you won't get anywhere else and will go on sale over the course of the 2021/22 campaign as we bring you in-depth stories, fun features and plenty more from both within the squad and further afield.
Issue One includes cover star Stokesy sitting down to discuss his appointment as captain, what playing at Britain's greenest club was really like, and who is at the top of his fine list.
Brad Lyons spills all about himself and his teammates in our Up Close and Personal feature, whilst Gordon Gillen of the Killie Histories Podcast chats to Garry Hay about our 2009 Ayrshire Derby duals.
Impress your mates with an array of stats and facts from club historian John Livingston as well as taking on Richard Cairns' Killie Quiz
As if that wasn't enough, Killie WFC Head Coach Andy Gardner looks ahead to the new season, you'll get the lowdown on our opponents in August and the wee ones can try their hand at match reporting in Captain Conker's corner.
Priced at £4, supporters will be able to get their hands on their copy from the Killie Superstore on Monday night, or can pre-order from our friends at CurtisSport.
We hope you enjoy reading.