AGM 2021: The key points
---
Sincere gratitude for our fans' incredible support and placing them at the heart of our steps forward were key themes at the club's Annual General Meeting on Monday evening.
With the meeting held virtually due to ongoing Coronavirus restrictions, the Board of Directors acknowledged the invaluable backing provided by the Killie faithful through the past 12 months as the club continues to deal with the impacts of the pandemic.
Here are the key topics from the meeting
Finances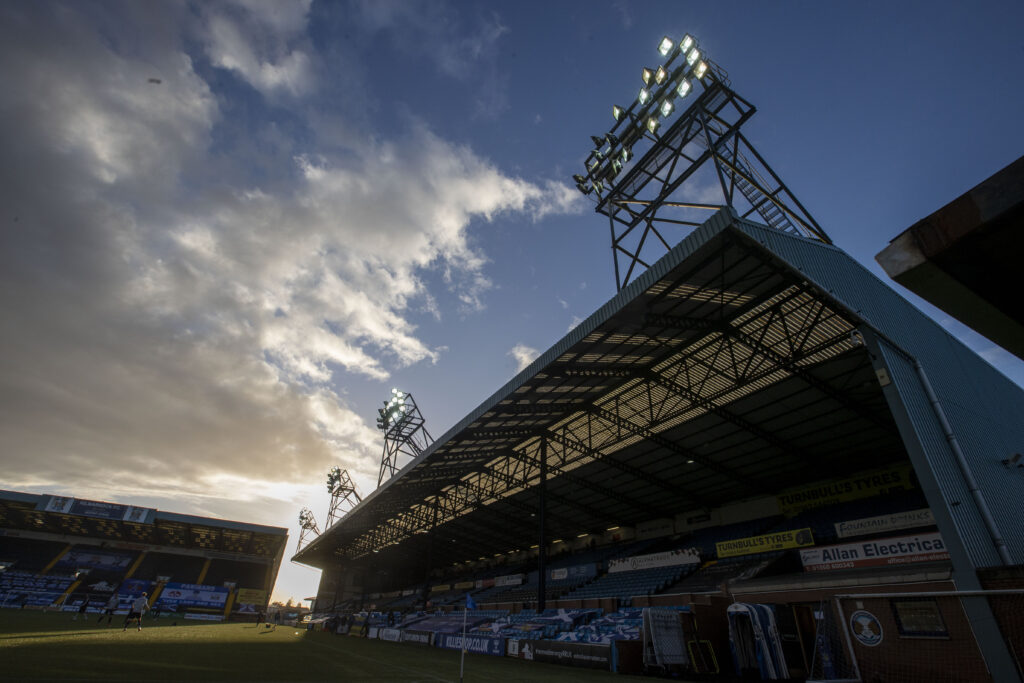 Director Phyllis McLeish and Company Secretary Graeme Bryson went through key financial elements including income analysis, payroll ratio as the club recorded a profit of £61,483 for the year ending May 2020.
The financial commitment of fans through Season Passes as well as the significant contribution from directors and the Killie Trust was praised as well as the ifantastic contribution from supporters since the club store was taken back in house.
Commercial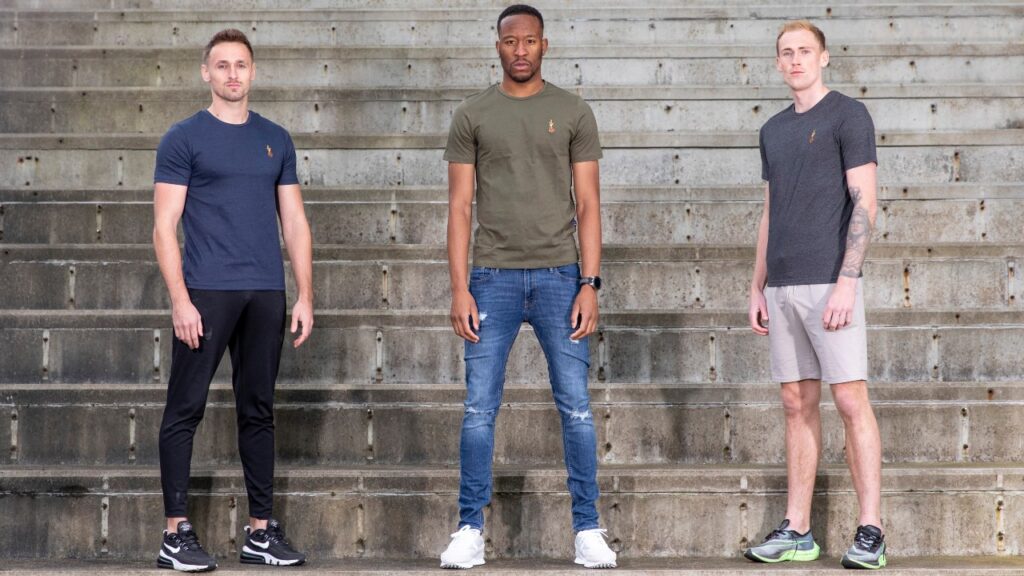 Taking retail operations back in house in June 2020 has proved to be a great success with record turnover of over £500,000 as well as celebrating club-record shirt sponsorship and kit supplier deals.
Our bespoke Killie LTD range, mixing football and fashion, has struck a chord with supporters while our commemorative blue bricks and 150th Anniversary pictorial history book have also sold in large numbers.
Our Retro shirts have proved to be a hit with more items set to be released to add to the collection while there is a renewed focus on kids and ladies wear.
Updates were provided on Pay Per View uptake across the campaign and the expansion of our partnership family. We thank all our partners, shirt sponsors, stadium advertisers and everyone who has put money into the club during the past year.
Stadium and Infrastructure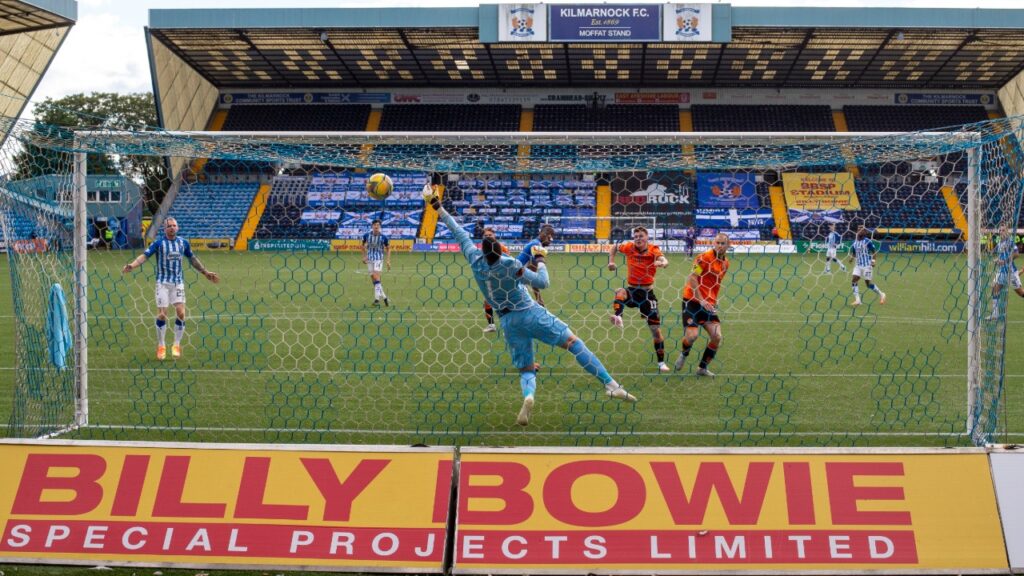 Billy Bowie and Phyllis McLeish discussed important Moffat Stand enhancements planned to take place over the next few months.
Work on a Memorial Garden is due to start in June 2021 while Office/Activity space for Community and our Youth Academy at the back of the Moffat Stand, funded by Billy Bowie will also begin during the close season. A new disabled access ramp in partnership with the Killie Trust is due to be installed ahead of the 2021/22 campaign.
In May 2021, we will begin converting the current Killie Club into the Killie Hub – which will host our new shop, visitor centre with Museum as well as a fresh, affordable hospitality offering.
The existing Killie Shop space will be removed to make room for additional parking space for visitors and supporters.
The Killie Hub will be a fan-orientated area, showcasing the club's proud and rich history while on a matchday it will act as a versatile space, offering matchday hospitality or pre/post-game refreshments.
Football Operations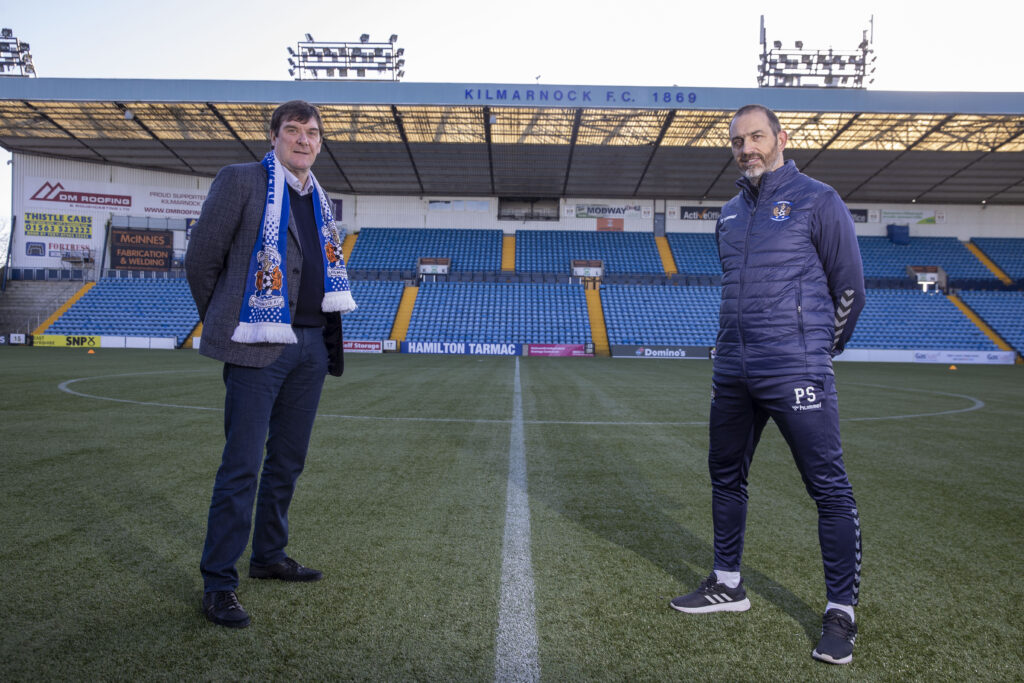 Head of Football Operations James Fowler discussed the arrival of Tommy Wright and Paul Stephenson to the club and answered questions over Alex Dyer's appointment as manager.
James explained that he is involved in a collaborative process with the manager to identify the profile and fit of signing targets but that the manager has and always will have the final say over new recruits.
Steven Warnock's elevation to the first team squad was a welcome boost to all in the Youth Academy while funding from our official Academy partner, The Killie Trust, is hugely appreciated.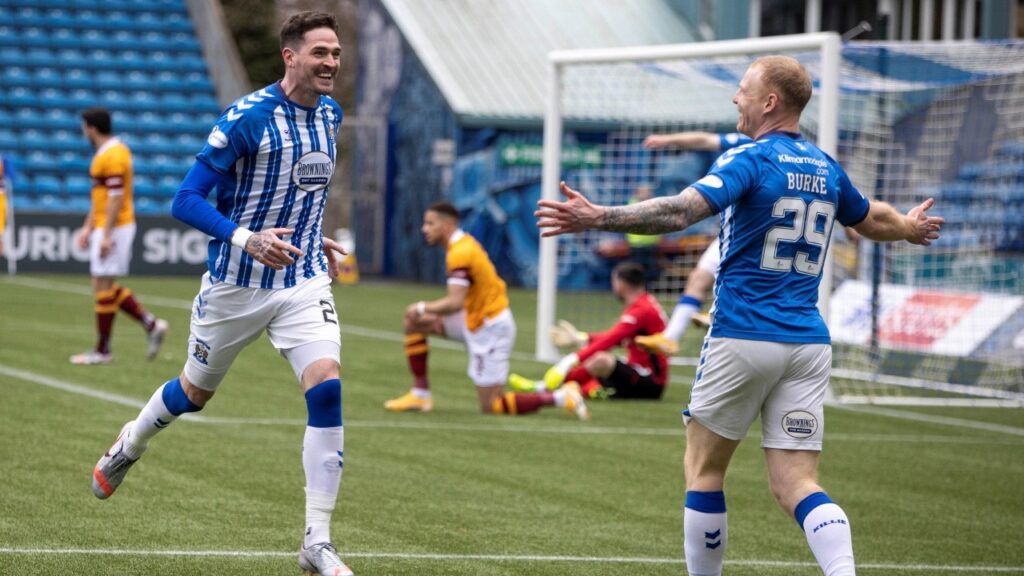 The club remains focused on sourcing the best players possible within budget with the Board of Directors thanked for their part in funding the deal for Kyle Lafferty. New tools including TransferRoom, which allows clubs to connect directly and link up over player deals, is also in use.
While the short-term strategy is to retain our Premiership status, James outlined the philosophy around loaning our young players with discussions ongoing around strategic partnerships with clubs to bridge the gap between U18s and first-team football.
The future development to build our own training ground remains an ambition for the Board and the Manager.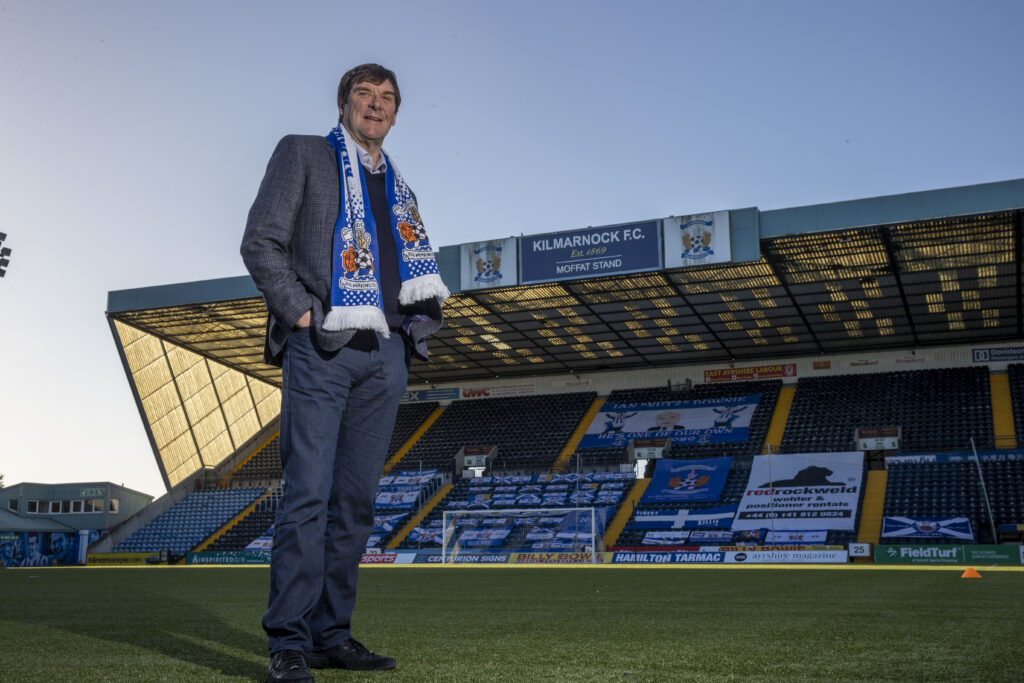 Tommy Wright outlined his pride at being named Kilmarnock Manager and he spoke to shareholders about his ambitions to take the club and team forward while ensuring he and the players connect and are at the heart of the local community. In response to a question, Tommy reiterated his commitment to the club regardless of how the current season concludes.
Fan Engagement and Community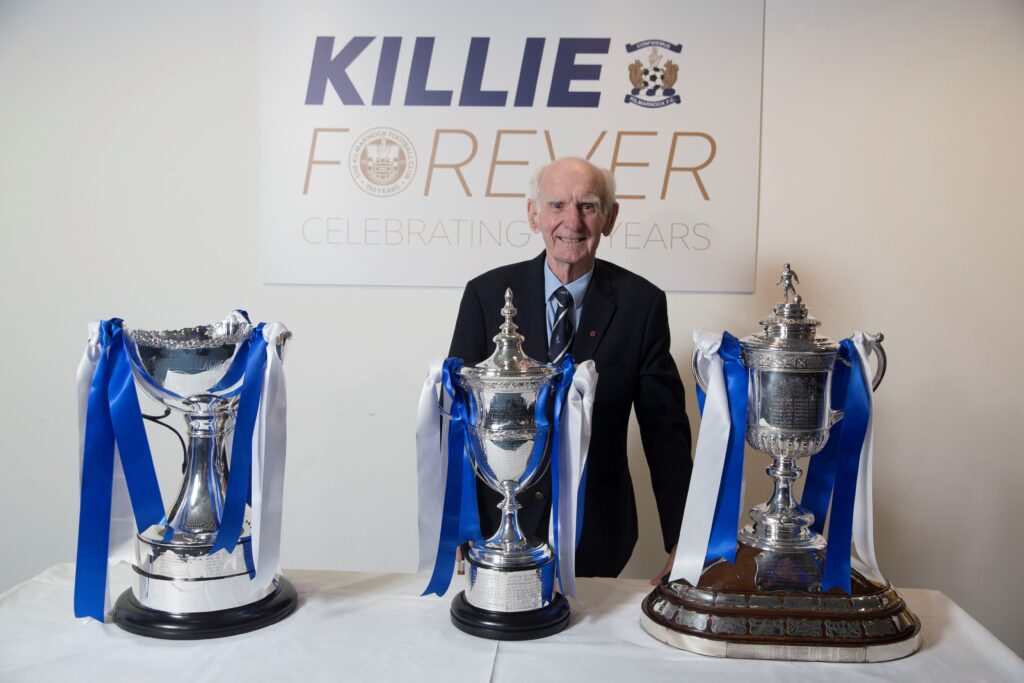 Director Cathy Jamieson started her presentation by taking a moment to think of all the Killie supporters who have sadly passed away during the pandemic, including club legend David Sneddon who remains in our thoughts.
Cathy highlighted an important year for The Killie Trust, who are now the third largest shareholders in the club and continue to play a key role in many areas around Killie. The Trust has assisted the club with over £150,000 since lockdown to assist with cashflow with over 500 subscribers contributing a total of £8,000 per month.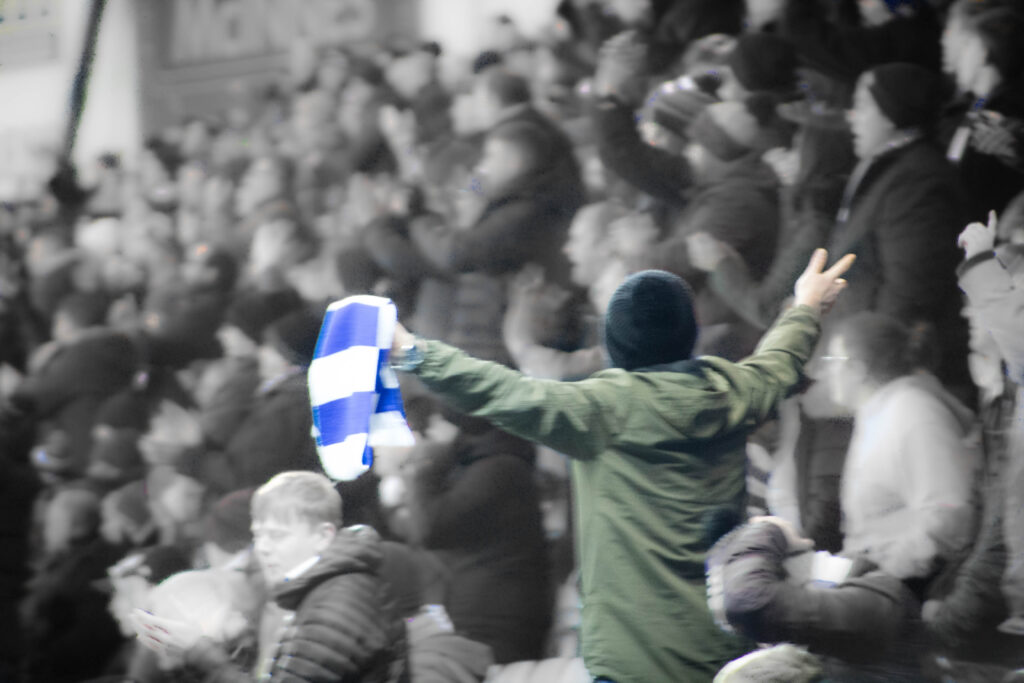 Supporters' initiatives have played a great part in keeping the strong bond with the club while we have been unable to have you in the stadium. SLO Allen Kyle remains a key contact for fans to highlight any issues they may be facing while a Focus Group formed to discuss Season Pass ideas for 2021/22 has positively united fans and club staff in one space to share ideas.
The full offering to supporters will be unveiled in due course but key elements included a loyalty discount for fans renewing for 21/22 along with a full range of specific benefits and a limited edition retro shirt featuring fans' names.
Updates on our Kilmarnock Community Sports Trust and Media Department were provided with Head of Media, Scott McClymont and Media Assistant, Neil Hobson always happy to engage with fans.
Objectives Ahead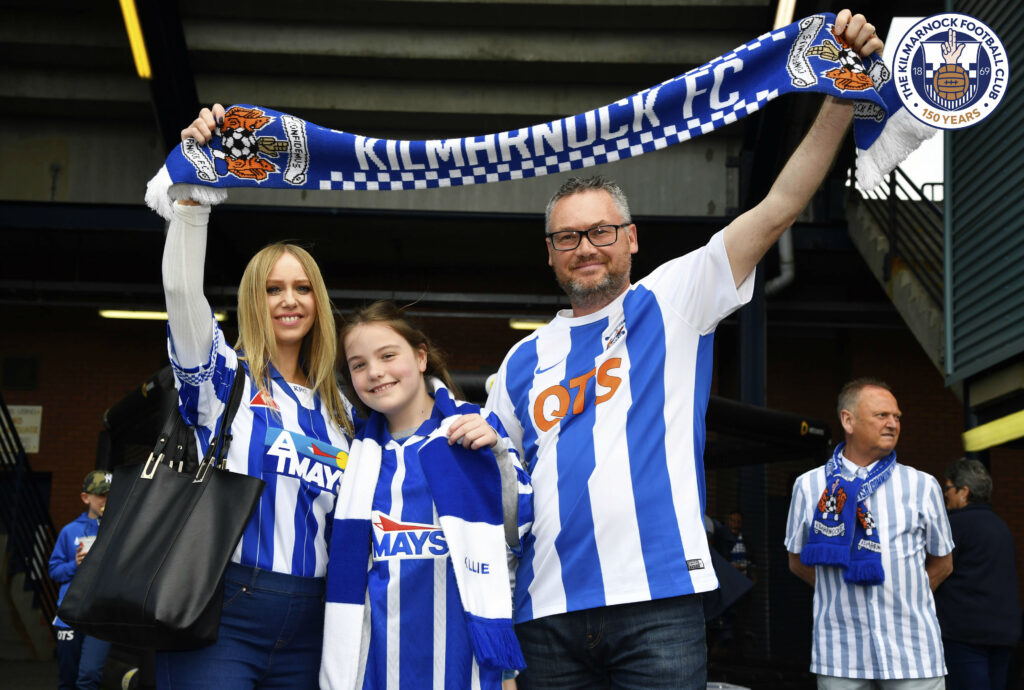 We wish to reiterate our heartfelt thanks to our wonderful supporters and all who have helped the club over the past year.
We want to strengthen our relationship with supporters through open communications and with fans hopefully allowed back at Rugby Park this year, we want to make additional improvements to the matchday experience for all.
We'll continue to explore new and existing revenue opportunities and with the help of our fans, we aim to financially support the club's operational objectives.
Enhancing our place at the heart of the community and connecting with all those who care about Killie throughout the world will continue to be a tangible objective over the next 12 months and long into the future.