A thank you to Brownings the Bakers
---
Kilmarnock Football Club would like to express the sincerest thanks to loyal partners, Brownings the Bakers, as a record-breaking shirt partnership deal comes to a successful conclusion this Summer.
Over the past three seasons, Brownings has been an immense pillar of support for the club on the journey back to the Premiership. From providing vital investment during the pandemic to standing side-by-side through relegation, John Gall and his team have played a key role in the Rugby Park resurgence.
Supporters have also displayed their affinity towards a treasured local business, which has contributed to peak levels of replica jersey sales being recorded during this period: an all-time high number of fans have proudly worn shirts embellished by the renowned Brownings logo.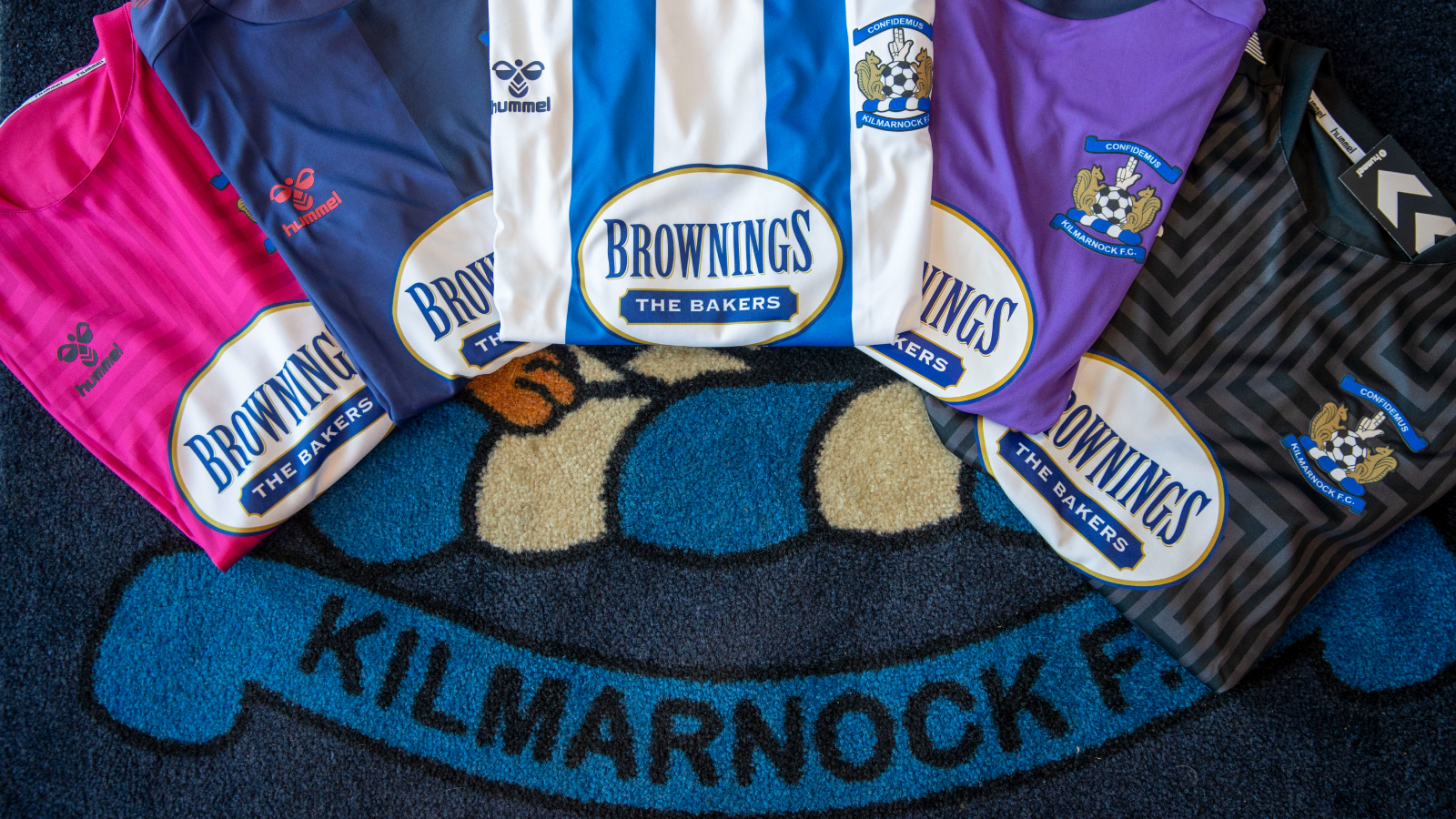 As producers of the famous Kilmarnock Pie – a staple of matchdays at Rugby Park for decades – Brownings has become synonymous with the club through an association that has strengthened over the years. Alongside growing their relationship with the first-team, the local bakers has also placed emphasis on leaving a legacy for future generations through sponsorship of reserve, under-18 and women's jerseys.
Notably, Brownings will be reflected upon as the first official kit sponsor of Kilmarnock Women FC, with investment supporting substantial development of the women's programme after operations were brought under direct control of the club in 2020.
Thanking Brownings for their outstanding contribution, Kilmarnock Football Club Director, Billy Bowie, said: "It's safe to say that we've experienced the highs, lows and everything in between over the past three years. John and his team have been with us on every step of the journey, and it has been so valuable to hold the support of a local business that truly has Kilmarnock at its heart.
"We pride ourselves on being a strong community club and Brownings will always be part of the family."
John Gall, Managing Director of Brownings the Bakers added: "I'm sad that our sponsorship has come to an end, as a lifelong Killie fan, it has always been a dream of mine to see the Brownings logo proudly displayed alongside the famous club crest.
"In typical Killie fashion, we've experienced a bit of everything since growing our partnership in 2020. This feels like a landmark period for the club, and I'm honoured that we got to play a part in it. We'll certainly be no strangers to Rugby Park next season."
A new front of shirt sponsor will be unveiled by the club in coming weeks.